Hot throughout the year, Tampa is a great place in Florida.
The city has a growing economy that will give you all the needed opportunities to grow.
The schools and programs here are excellent and you will quickly find the best path for you.
Sponsored Listings
Plumbers annual average salary in Florida is $54,513 - ABOVE U.S. AVERAGE!
Hillsborough Community College

About the School
Founded in 1968, Hillsborough Community College is currently the fifth largest community college in Florida's State College System, serving more than 42,000 students each year at its five campuses, three centers and online platform.
HCC offers more than 200 academic options including the associate in art and associate in science degrees, college credit certificates, postsecondary adult vocational certificates, advanced technical diplomas and certificates, as well as continuing education and lifelong learning courses.
Courses Offered
If you want to have a dynamic and successful career, the plumbing program is a great choice.
The plumber installs, repairs, maintains, and services piping and plumbing systems and equipment used for drinking or potable water distribution, sanitary stormwater systems, and waste disposal.
They also work on technical installations for Medical Gas, Hydronic in-floor heating, Solar Panels, Heat Pumps, Cross-Connection Control, and many other systems necessary for the health and safety of the general public.
Their work is found mostly in the new home building and renovation, high rises, and commercial construction sectors including hospitals schools, and other institutional buildings.
Most plumbers learn on the job through an apprenticeship.
Some attend a vocational-technical school before receiving on-the-job training.
Most states require plumbers to be licensed.
In HCC's plumbing apprenticeship program, you need to be at least 18 years old and have a high school diploma or GED to qualify.
Visit School Website

Address: 1206 N Park Rd, Plant City, FL 33563
Erwin Technical College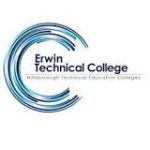 About the School
Erwin Technical College is one of the top educational choices in Florida and offers excellent facilities for study.
It aims to produce quality, productive team members for the workforce and for the community.
The technical programs become more and more popular and they were tailored with the contribution of the best educational experts and the alumni.
The local campus is amazing and it offers countless opportunities for fun and relaxation.
Courses Offered
The plumbing program will offer you some of the best job opportunities in the industry.
The program is a combination of classroom instruction and shop experience using state-of-the-art equipment with emphasis on the working skills students must master to become residential, commercial, and industrial plumbers.
The instructor guides students as they learn to install, maintain, and troubleshoot plumbing systems.
Students utilize work-related modules that closely simulate the job conditions in this high-demand field.
Students study plumbing codes, using tools safely and properly, residential/commercial new construction, water conditioning, backflow prevention, isometric drawings, water-heating and plumbing repairs.
These skills make graduates competent and confident in successful plumbing careers.
The intensive practice sessions and interesting classes will quickly transform you into a professional.
Students may find successful employment with reputable plumbing contractors, city/county governments, hospitals, apartment maintenance departments, and plumbing supply houses.
Visit School Website

Address: 2010 E. Hillsborough Avenue Tampa, FL 33610
South Florida Institute of Technology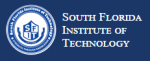 About the School
South Florida Institute of Technology is the perfect solution for those people who want to achieve more with their lives through education and training.
South Florida Institute of Technology's goal is to support the student's challenges and needs.
It provides the education, training, and supportive services that its students require to stay in school and succeed.
Likewise, since it knows that students need to fulfill other aspects of their life too, the school has developed flexible class schedules that meet students' busy schedules.
Besides, most of its programs are taught one class at a time in order to let students really focus on learning the material.
Courses Offered
The plumbing program is designed to provide the student with the skill and knowledge necessary to work in the Plumbing field.
Graduates will be prepared to confront the continuous challenges that their profession brings and will be able to aspire to higher positions in their companies.
This program will cover basic areas in Administration, Business, Communications, Plumbing Knowledge, Fixtures and Faucets, Water Supply Systems, Water Heating, Drain, Waste and Vent Systems, System Sizing, Gas and Troubleshooting, and a basic tool as Computer Drafting.
It is also oriented to gain a full knowledge of the State of Florida Code requirements.
The student must have a High School Diploma or its recognized equivalent (GED).
Visit School Website

Address: 720 NW 27 Ave. 2nd Floor Miami, FL 33125
---
Plumber Schools by City in Florida
See all schools in Florida >