Fort Lauderdale is renowned for its amazing architecture and for the distinctive Florida spirit.
The economy is healthy, stable, and in full development, offering amazing careers and jobs.
The education is amazing in this city and you will easily find the perfect place to improve your skills and knowledge.
Sponsored Listings
Plumbers annual average salary in Florida is $54,513 - ABOVE U.S. AVERAGE!
Sheridan Technical College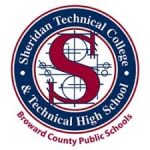 About the School
With educational levels from high school to higher education, Sheridan Technical College is ready to help everyone start a new future.
To promote excellence in academic, career and technical studies in order to prepare students to enter and remain competitive in a global workforce, the college offers a wide variety of classes and programs that are specifically tailored to offer a new career opportunity, no matter the previous training.
The local facilities are great and they will aid you in your quest for a new life.
Sheridan Technical College aims to provide an education that enables students to become productive members of the workforce and community.
Courses Offered
The plumbing technology training is amazing in terms of curriculum and skills and it will offer you one of the best jobs on the market.
This program focuses on training in plumbing for residential, commercial and industrial systems.
Students will be instructed on soldering, blueprint reading, cutting/joining pipes, and interpreting national and local plumbing codes.
Also, the students will master the understanding of all aspects of the plumbing industry's planning, management, finance, technical and production skills, with underlying principles of technology, labor issues, community issues, and health, safety and environmental issues.
You will learn the knowledge and skills necessary to thrive in the plumbing industry.
Visit School Website

Address: 5400 Sheridan St, Hollywood, FL 33021
South Florida Institute of Technology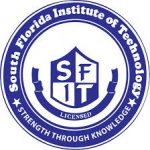 About the School
Throughout its history, South Florida Institute of Technology has been characterized by innovation and experimentation.
Since October of 1997, the School has embraced new disciplines and new ways of teaching and remains committed to self-evaluation and improvement as it continues to strive to be one of the best educational facilities in the country.
South Florida Institute of Technology's number one priority is its students and the quality of education.
It offers its students a variety of academic programs designed to provide the education necessary to meet the demand for qualified supporting personnel in the Health, Business and Construction Industry.
Its programs also enhance students' existing technical skills and expertise in a particular vocational field in order to provide its students with skills for a lifetime of opportunities.
Courses Offered
The plumbing program is designed to provide the student with the skill and knowledge necessary to work in the plumbing field.
This program will cover basic areas in Administration, Business, Communications, Plumbing Knowledge, Fixtures and Faucets, Water Supply Systems, Water Heating, Drain, Waste and Vent Systems, System Sizing, Gas and Troubleshooting, and a basic tool as Computer Drafting.
It is also oriented to gain a full knowledge of the State of Florida Code requirements.
Graduates will be prepared to confront the continuous challenges that their profession brings and will be able to aspire to higher positions in their companies.
The student must have a High School Diploma or its recognized equivalent (GED).
Visit School Website

Address: 720 NW 27 Ave 2nd Floor, Miami, FL 33125
Seminole State College

About the School
Seminole State College of Florida is a full-service education provider, offering bachelor's degrees; two-year college-credit degrees (A.A., A.S., A.A.S.); specialized career certificates; continuing professional education; adult education; and an array of culturally stimulating events and timely guest speakers.
If you're a recent high school graduate just beginning your educational journey; a professional seeking training to change careers or upgrade your job skills; a community member looking to enhance your quality of life through adult education classes; or someone who's searching to learn more about a special interest, Seminole State is here for you.
Courses Offered
The plumbing program provides technical skill proficiency and includes competency-based applied learning that contributes to academic knowledge, higher-order reasoning and problem-solving skills, work attitudes, general employability skills, technical skills, occupation-specific skills and knowledge of all aspects of the Architecture and Construction career cluster.
The content includes, but is not limited to, reading construction documents, understanding building codes in the pipe trades, plumbing pipe cutting and joining skills and plumbing layout and installation.
This program is designed for full-time, daytime track students to be completed within 12 months.
This program consists of both online learning and on-campus lab experiences.
Students must have access to a computer and the internet.
Departmental consent is required to register for the program.
This program is financial aid eligible.
Visit School Website

Address: 100 Weldon Boulevard, Sanford, FL 32773
Pensacola State College

About the School
Pensacola State College is widely recognized as a premier, student-friendly college that competes with the best – offering more than 100 programs, state-of-the-art resources, and a stellar faculty.
Nationally ranked in the Top One Percent in affordable tuition, Pensacola State College is a smart move toward a bachelor's degree or a high-tech career.
Offerings include Bachelor of Applied Science in Administration and Supervision, Bachelor of Science in Nursing, Associate in Arts, Associate in Science, and career-oriented certificate programs.
Pensacola State College educates students through a dynamic and supportive learning environment that develops all students intellectually, culturally, and socially, preparing them to succeed within the global community.
Courses Offered
The plumbing program prepares students for employment or advanced training in a variety of pipe occupations by focusing on broad, transferable skills, and stressing the understanding of all aspects of the plumbing industry.
Topics include pipe fitting, plumbing tools, types of valves, DWV (drains, waste, and venting), and potable water treatment leading to entry-level positions within the plumbing industry.
Basic entry-level skills in math, reading, and language must be attained in order to complete this program.
Students wishing to enter this program of study should be advised by the instructor or program manager prior to enrollment in these courses.
With additional training, Plumbing Technology graduates may become supervisors for mechanical and plumbing contractors.
Some may go into business for themselves.
Others may move into closely related areas such as construction management or building inspection.
Graduates from the Plumbing Technology program become pipelayers, plumbers, pipefitters, sprinkler fitters, and steamfitters.
Combined, these occupations are often lumped into the category of plumber — one of the largest construction occupations.
Graduates will install, maintain, and repair many different types of pipe systems.
Visit School Website

Address: 1000 College Blvd Pensacola, Florida 32504
---
Plumber Schools by City in Florida
See all schools in Florida >