Bustling, hot, and forever active, Miami is one of the most famous cities in the world.
The economy of the city is amazing and it offers some of the highest-paid jobs in the country.
The education system is very high-quality and it offers a very wide range of programs and classes.
Sponsored Listings
Plumbers annual average salary in Florida is $54,513 - ABOVE U.S. AVERAGE!
Miami Dade College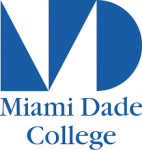 About the School
Miami Dade College is the most diverse institution in the nation.
There are 167 nations and 63 languages represented in its student body.
The college's eight campuses and outreach centers offer more than 300 distinct degree pathways including associate and baccalaureate degrees, career certificates and apprenticeships.
Baccalaureate degree offerings include biological sciences, engineering, data analytics, information systems technology, education, public safety, supervision and management, nursing, physician assistant studies, film and others.
MDC is the recipient of many top national awards including the Aspen Prize.
As Democracy's College, MDC changes lives through accessible, high quality-teaching and learning experiences.
Courses Offered
The Plumber Pre-apprenticeship in construction is a 1-year program designed for persons who would like to learn about installing, repairing, and maintaining, pipes, valves, and drainage systems.
Students in this program receive instruction in basic plumbing knowledge, safe workplace practices, proper use of plumbing and power tools, and how to install a variety of piping and plumbing fixtures.
You will learn all the necessary theoretical knowledge and acquire top-notch practical skills to thrive in the plumbing industry.
Visit School Website

Address: 300 NE 2nd Ave, Miami, FL 33132
Sheridan Technical College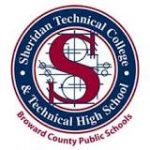 About the School
Sheridan Technical College is an excellent choice for those who want to start a new career path.
The school has both high-school and college and it is here to give a helping hand to whoever wants a new future.
All its classes and labs are updated and you will learn from the most modern resources.
In certain cases, financial aid can be granted.
Courses Offered
The technical programs are excellent and the plumbing one is a great choice.
This program focuses on training in plumbing for residential, commercial and industrial systems.
Student will be instructed on soldering, blueprint reading, cutting/joining pipes, and interpreting national and local plumbing codes.
Also, the students will master the understanding of all aspects of the plumbing industry's planning, management, finance, technical and production skills, with underlying principles of technology, labor issues, community issues, and health, safety and environmental issues.
You will acquire all the skills and knowledge to take on any project or plumbing system in 10 months or 36 weeks.
Visit School Website

Address: 5400 Sheridan Street Hollywood, FL 33021
South Florida Institute of Technology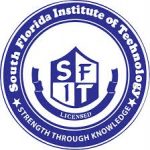 About the School
South Florida Institute of Technology is the perfect solution for those people who want to achieve more with their lives through education and training.
South Florida Institute of Technology's goal is to support the student's challenges and needs.
It provides the education, training, and supportive services that its students require to stay in school and succeed.
Likewise, since it knows that students need to fulfill other aspects of their life too, the school has developed flexible class schedules that meet students' busy schedules.
Besides, most of its programs are taught one class at a time in order to let students really focus on learning the material.
Courses Offered
The plumbing program will teach you everything you need to know about this field.
This program is designed to provide the student with the skill and knowledge necessary to work in the plumbing field.
This program will cover basic areas in Administration, Business, Communications, Plumbing Knowledge, Fixtures and Faucets, Water Supply Systems, Water Heating, Drain, Waste and Vent Systems, System Sizing, Gas and Troubleshooting, and a basic tool as Computer Drafting.
It is also oriented to gain a full knowledge of the State of Florida Code requirements.
Graduates will be prepared to confront the continuous challenges that their profession brings and will be able to aspire to higher positions in their companies.
Visit School Website

Address: 720 NW 27 Ave 2nd Floor, Miami, FL 33125
---
Plumber Schools by City in Florida
See all schools in Florida >