Fun, full of life and opportunities, Jacksonville is an amazing place to be and to live.
The city developed a very healthy and stable economy that provides great jobs.
The schools, colleges, and programs will give you many amazing opportunities for growth and development.
Sponsored Listings
Plumbers annual average salary in Florida is $54,513 - ABOVE U.S. AVERAGE!
Northeast Florida Builders Association Apprenticeship
About the School
Skilled construction workers are needed now more than ever to fulfill the demands of Northeast Florida's growth.
The North Florida Builders Association offers a quality construction apprenticeship program for the construction workforce to meet the needs of the community's industry employers and workforce.
Its team of professional instructors deliver cutting-edge training and curriculum in industry-leading facilities to apprentice workers seeking a strong, competitive advantage in today's construction industry.
By recruiting and training individuals who strive for excellence, it is able to provide employers with highly skilled carpenters, electricians, HVAC technicians and plumbers who aim to ultimately enhance the quality of life in Northeast Florida communities.
Courses Offered
The plumbing program is an excellent choice if you want a technical career.
If you are a strong problem-solver that is often asked for help with fixing mechanical issues, a career in plumbing may be the perfect fit for you.
Plumbers do much more than fixing sinks and toilets in residential homes.
The program focuses on the real needs and challenges you will have during work and you will be assisted in finding the best apprenticeship coordinator.
You will learn to design, install, maintain, and fix systems for sewage, drainage and potable water for individuals and companies.
A career in plumbing gives workers in the industry useful, lifelong skills and the opportunity to build, install and repair necessary equipment to contribute to the health of their community.
Visit School Website

Address: 6747 Southpoint Pkwy, Jacksonville, FL 32216
South Florida Institute of Technology

About the School
South Florida Institute of Technology is the perfect solution for those people who want to achieve more with their lives through education and training.
South Florida Institute of Technology's goal is to support the student's challenges and needs. We provide the education, training, and supportive services that our students require to stay in school and succeed.
Throughout its history, South Florida Institute of Technology has been characterized by innovation and experimentation.
Since October of 1997, the School has embraced new disciplines and new ways of teaching and remains committed to self-evaluation and improvement as it continues to strive to be one of the best educational facilities in the country.
Courses Offered
The plumbing certificate program is excellent and you will find the best version for you with SFIT's trainers.
The plumbing program is designed to provide the student with the skill and knowledge necessary to work in the plumbing field.
Graduates will be prepared to confront the continuous challenges that their profession brings and will be able to aspire to higher positions in their companies.
The program will cover basic areas in Administration, Business, Communications, Plumbing Knowledge, Fixtures and Faucets, Water Supply Systems, Water Heating, Drain, Waste and Vent Systems, System Sizing, Gas and Troubleshooting, and a basic tool as Computer Drafting.
It is also oriented to gain a full knowledge of the State of Florida Code requirements.
The program is pretty flexible and it will offer you all the support for apprenticeship and finding a job.
Visit School Website

Address: 720 NW 27 Ave 2nd Floor, Miami, FL 33125
Orange Technical College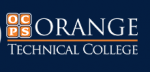 About the School
Since 1933, Orange Technical College has demonstrated a proven and rich tradition of changing lives through education.
Its singular focus is supporting its students in achieving their personal and professional goals.
Orange Technical College deeply understands that there is more than one way to a great career, and its faculty and staff is here to help you get to where you want to go.
Whether you want to up-skill, re-skill, earn the needed credential to start a great new career, become an apprentice, earn your high school diploma, or learn English, its five OTC campuses are here to support you as you work to achieve your goals.
Courses Offered
The mission of the plumbing program is to provide an atmosphere of unified learning and skills development, through classroom instruction and "on-the-job" experience, assuring a lifelong earning opportunity to a diverse community.
Upon completing the full registered apprenticeship program, an apprentice becomes a Journeyman and is considered at the very top of the industry.
Unlike other career training programs offered at the Orange Technical College campuses, apprentices in the plumbing program are selected to participate by employers/sponsors based on criteria specifically defined in standards of registered apprenticeship programs approved by the U.S. Department of Labor and Florida Department of Education.
You will learn all the necessary theoretical knowledge and acquire the practical skills to become the best there is in the plumbing industry.
Visit School Website

Address: 301 W Amelia St, Orlando, FL 32801
The College of the Florida Keys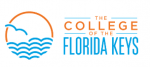 About the School
The College of the Florida Keys is an open-access, educational institution dedicated to serving the intellectual, diverse, cultural, and occupational needs of the Florida Keys as well as the global community.
The College is committed to student-centric academic programs and services, workforce development, continuing education, diverse partnerships, electronically delivered instruction, and sustainable practices that prepare students for personal success and responsible citizenship.
CFK is a leader in quality education, innovative learning and a unifying force within the community.
Courses Offered
The Plumbing Apprenticeship program prepares students for advancement as a residential or commercial plumber.
Apprentices are employed full-time and paid with raises.
Classes are free and on-the-job training is completed during the workday.
Graduates of the program earn "journeyman" status as well as state and national credentials, positioning them well for a strong career in a growing job market.
You will learn the following:
Interior and exterior underground sanitary and storm sewer
Vertical stacks, horizontal lines, and branch lines for soil, waste, and venting piping
Water supply system: sizing of lines, selecting material to use, cross-laying out connection control, water treatment equipment
Setting and connecting of all types of plumbing fixtures and appliances
Safety procedures
Care and safe use of tools, materials, and equipment
Apprentices are required to work a total of 8,004 hours on-the-job training and attend 576 supplemental classroom instructional hours.
Upon successful completion of the program, the apprentice will have received a four-level certification by the National Center for Construction Education and Research and will be issued a nationally recognized Completion of Apprenticeship certificate by the State of Florida.
Visit School Website

Address: 5901 College Road Key West FL 33040
---
Plumber Schools by City in Florida
See all schools in Florida >