Gainesville is among the most developed and beautiful places to be in Florida.
In terms of economy and jobs, the city offers some of the best opportunities for development.
The school system is excellent and you will easily find the best places to start your studies and a new career.
Sponsored Listings
Plumbers annual average salary in Florida is $54,513 - ABOVE U.S. AVERAGE!
Florida International Training Institute

About the School
Fun, friendly, and located in one of the most dynamic areas in Florida, Florida International Training Institute represents an amazing place to polish your skills and start a new career.
The college offers some of the best programs and a curriculum that was designed with the input of alumni, industry experts and the best educational experts.
Courses Offered
The Maintenance Plumbing Technician Program has been designed to train students for an entry-level position as a plumbing technician.
This program provides theoretical and hands-on training in plumbing technology, construction, maintenance and repair, providing the student the necessary skills to successfully compete in the job market.
This program is a skill-oriented program where the student will learn the fundamentals of plumbing, plumbing tools, types of valves, drains, waste and venting, installation of plumbing systems, pipefitting systems, maintaining and repairing different types of pipe systems in residential, commercial and industrial settings, basic and advanced plumbing calculations, sources and treatment of public, private and individual gas water, heating, cross connection protection as well as blueprint reading and plumbing code.
In addition, related training will include basic electricity and troubleshooting related to the plumbing field.
Visit School Website

Address: 7265 NW 25th Street Miami FL, 33122
The College of the Florida Keys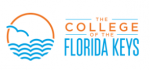 About the School
The College of the Florida Keys is an open-access, educational institution dedicated to serving the intellectual, diverse, cultural, and occupational needs of the Florida Keys as well as the global community.
The College is committed to student-centric academic programs and services, workforce development, continuing education, diverse partnerships, electronically delivered instruction, and sustainable practices that prepare students for personal success and responsible citizenship.
CFK aims to be a leader in quality education, innovative learning and a unifying force within the community.
Courses Offered
The Plumbing Apprenticeship program prepares students for advancement as a residential or commercial plumber.
Apprentices are employed full-time (paid with raises).
Classes are free and on-the-job training is completed during the workday.
Graduates of the program earn "journeyman" status as well as state and national credentials, positioning them well for a strong career in a growing job market.
Apprentices are required to work a total of 8,004 hours On-the-Job Training (OJT) and attend 576 supplemental classroom instructional hours.
Upon successful completion of the program, the apprentice will have received a four-level certification by the National Center for Construction Education and Research and will be issued a nationally recognized Completion of Apprenticeship certificate by the State of Florida.
Visit School Website

Address: 5901 College Road Key West FL 33040
Broward College

About the School
Broward College, in partnership with ed2go, offers online open enrollment programs designed to provide the skills necessary to acquire professional level positions for many in-demand occupations.

The programs are designed by a team of professionals from each respective field, providing you with effective web-based learning programs.
Instructors/mentors are actively involved in your online learning experience, responding to any questions or concerns, as well as encouraging and motivating you to succeed.
Courses Offered
The plumbing course trains for a career in plumbing.
You will learn specialized plumbing skills and terminology for residential, commercial, and industrial plumbing systems.
In addition, this course teaches the math, geometry, and physical principles needed to work on plumbing systems.
If you want to work as a plumber, the Foundations of Plumbing course will teach you the fundamental, job-ready skills relevant to the plumbing and piping industry.
You will learn the following:
Basic concepts of plumbing safety and the safety procedures for material and equipment use
The function of components required for the construction of standard piping and water supply systems
The use and meaning of specialty drawings associated with construction detail
The application and installation of standard plumbing fixtures
To identify piping materials and fixture types used in plumbing work
To perform the essential math functions, calculations, and interpretation of the plumbing codes required to complete standard plumbing services
In this self-paced course, you'll learn how to work on modern plumbing systems from in-depth course material developed by industry experts and employers.
By course completion, you will possess the specialized skills and technical knowledge needed to start a career in plumbing.
Visit School Website

Address: 111 E Las Olas Blvd Fort Lauderdale, FL 33301
Erwin Technical College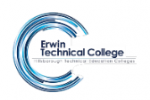 About the School
Erwin Technical College will produces quality, productive team members for the workforce and for the community.
Erwin Technical College empowers students to take ownership of their education, educates students to be highly-trained, productive members of society, and provides an environment for the achievement of higher education, focusing on technology, job preparation and personal growth
Courses Offered
The plumbing  program is a combination of classroom instruction and shop experience using state-of-the-art equipment with emphasis on the working skills students must master to become residential, commercial, and industrial plumbers.
The instructor guides students as they learn to install, maintain, and troubleshoot plumbing systems.
Students utilize work-related modules that closely simulate the job conditions in this high-demand field.
Students study plumbing codes, using tools safely and properly, residential/commercial new construction, water conditioning, backflow prevention, isometric drawings, water-heating and plumbing repairs.
These skills make graduates competent and confident in successful plumbing careers.
Students may find successful employment with reputable plumbing contractors, city or county governments, hospitals, apartment maintenance departments, and plumbing supply houses.
Visit School Website

Address: 2010 E. Hillsborough Avenue Tampa, FL 33610
Indian River State College

About the School
Indian River State College is a comprehensive college accredited to award Associate Degrees, Baccalaureate Degrees, and Career and Technical Certificates.
As a leader in education and innovation, IRSC transforms lives by offering high-quality, affordable and accessible education through traditional and remote delivery.
Courses Offered
Plumbers install and repair water, drainage, gas, and other piping systems in homes, businesses and factories.
They also install plumbing fixtures such as bathtubs and toilets, and appliances, such as dishwashers and water heaters, in addition to maintaining septic systems.
Students will learn to plan and install plumbing in the construction industry, or work for an established company doing installations and repairs.
You can also consider working as a pipefitter, steamfitter or gasfitter which are similar but used more in manufacturing, commercial and industrial settings to install and maintain pipes that carry chemicals, acids and gases.
Visit School Website

Address: 3209 Virginia Avenue Fort Pierce, FL 34981
---
Plumber Schools by City in Florida
See all schools in Florida >