Hot, bustling, and located in a gorgeous area, Orlando is a great place to be in Florida.
The city has an amazing economy and business development that grant you great opportunities.
The city has an excellent educational system with something to offer everybody.
Sponsored Listings
Plumbers annual average salary in Florida is $54,513 - ABOVE U.S. AVERAGE!
Seminole State College of Florida

About the School
What started in 1966 as a few portable classrooms huddled in a former citrus grove is now Seminole State College of Florida with six sites spanning Seminole County and enrollment near 30,000.
For more than 50 years, Seminole State College has thrived by adapting to and meeting the needs of an ever-changing community.
Now and in the years to come, opportunities for personal growth abound at Seminole State.
Courses Offered
The plumbing program will give you lots of career satisfaction thanks to the fact that it is a very popular job.
New construction and building maintenance and repair in existing structures is driving demand for skilled plumbers who understand building codes, construction documents, problem solving and more.
With this occupation-specific certificate, you will learn the tools of the trade and the technical knowledge to put you on the path to employment in this high-demand field.
This program is designed for full-time, daytime track students to be completed within 12 months.
This program consists of both online learning and on-campus lab experiences.
Departmental consent is required to register for the program.
This program is financial aid eligible.
Visit School Website

Address: 100 Weldon Boulevard, Sanford, FL 32773
Osceola Technical College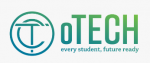 About the School
Osceola Technical College aims to be the leader in propelling Osceola County towards a brighter tomorrow through preparing students for careers that will shape their future, locally and beyond.
The technical college believes that the student is the most important person on campus.
It is strongly supports a commitment to quality, professionalism, and character.
Osceola Technical College's goals are academic success, talent management, fiscal responsibility. community engagement, and responsible governance.
Courses Offered
The plumbing program prepares students with the know-how and expertise to gain entry-level employment as a plumber.
The course content includes but is not limited to reading construction documents, understanding building codes in the pipe trade, plumbing, pipe-cutting-and-joining skills, and plumbing layout and installation.
Upon successful completion of this program, students enrolling in an AS program may be eligible to be awarded articulated credits.
The program lasts for 1,080 hours or 11 months and costs approximately 4,800 USD.
Visit School Website

Address: 501 Simpson Road, Kissimmee, FL 34744
Sheridan Technical College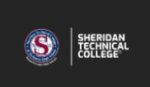 About the School
The mission of Sheridan Technical College is to promote excellence in academic, career and technical studies in order to prepare students to enter and remain competitive in a global workforce.
The technical college ensures an optimal teaching and learning environment which sets high expectations and enables all students to reach their maximum potential.
It gives appropriate attention to student learning outcomes and responding to students as individuals.
Sheridan Technical College provides an education that enables students to become productive members of the workforce and community.
Courses Offered
The plumbing program focuses on training in plumbing for residential, commercial and industrial systems.
Students will be instructed on soldering, blueprint reading, cutting/joining pipes, and interpreting national and local plumbing codes.
Also, the students will master the understanding of all aspects of the plumbing industry's planning, management, finance, technical and production skills, with underlying principles of technology, labor issues, community issues, and health, safety and environmental issues.
The plumbing program at Sheridan Technical College lasts for 1,080 hours or 10 months/36 weeks.
The program costs 3,999 USD in which you will learn all the knowledge and skills to become the best plumber there is in the profession and industry.
Visit School Website

Address: 5400 Sheridan Street Hollywood, FL 33021
South Florida Institute of Technology

About the School
South Florida Institute of Technology is the perfect solution for those people who want to achieve more with their lives through education and training.
South Florida Institute of Technology's goal is to support the student's challenges and needs.
The institute provides the education, training, and supportive services that its students require to stay in school and succeed.
Likewise, since it knows that students need to fulfill other aspects of their life too, the school has developed flexible class schedules that meet students' busy schedules.
Since October of 1997, the School has embraced new disciplines and new ways of teaching and remains committed to self-evaluation and improvement as it continues to strive to be one of the best educational facilities in the country.
Courses Offered
The plumbing program is designed to provide the student with the skill and knowledge necessary to work in the plumbing field.
Graduates will be prepared to confront the continuous challenges that their profession brings and will be able to aspire to higher positions in their companies.
The program will cover basic areas in administration, business, communications, plumbing knowledge, fixtures and faucets, water supply systems, water heating, drain, waste and vent systems, system sizing, gas and troubleshooting, and a basic tool as computer drafting.
It is also oriented to gain a full knowledge of the State of Florida Code requirements.
The student must have a high school diploma or its recognized equivalent (GED).
The tuition fee for the plumbing program costs 13,825 USD and lasts for 63 weeks.
Visit School Website

Address: 720 NW 27 Ave 2nd Floor, Miami, FL 33125
---
Plumber Schools by City in Florida
See all schools in Florida >