San Jose is among the most beautiful and developed cities in the whole state of California.
The city has one of the largest and most stable economies, granting great jobs and opportunities.
In terms of schooling, the city offers a great variety of programs and classes suitable for everyone.
Sponsored Listings
Plumbers annual average salary in California is $64,095 - ABOVE U.S. AVERAGE!
Foothill College

About the School
Believing a well-educated population is essential to sustaining and enhancing a democratic society, Foothill College offers programs and services that empower students to achieve their goals as members of the workforce, as future students, and as global citizens.
It works to obtain equity in achievement of student outcomes for all California student populations, and are guided by our core values of honesty, integrity, trust, openness, transparency, forgiveness, and sustainability.
Foothill College educates students from diverse backgrounds that represent the demographics of the Bay Area, with particular attention to underserved and underrepresented populations.
Courses Offered
All Foothill College's vocational programs are great and the plumbing one is great for the future.
Plumbing and Pipefitting Apprenticeship is offered in partnership with the UA Local 62 and the UA Local 467 Plumbers & Steamfitters.
It is a 5-year registered apprenticeship program.
The program provides students with in-class instruction and paid on-the-job training.
Students will learn how to build, assemble, and maintain sophisticated piping systems in various industrial and residential facilities and will learn basic and advanced skills in plumbing and building mechanical systems related to new construction and remodels.
Visit School Website

Address: 12345 El Monte Road, Los Altos Hills, CA 94022
City College of San Francisco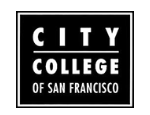 About the School
City College of San Francisco belongs to the community and continually strives to provide an accessible, affordable, and high quality education to all its students.
The College is committed to providing an array of academic and student development services that support students' success in attaining their academic, cultural, and civic achievements.
To enhance student success and close equity achievement gaps, the college identifies and regularly assesses student learning outcomes to improve institutional effectiveness.
In the pursuit of individual educational goals, students will improve their critical thinking, information competency, communication skills, ethical reasoning, and cultural, social, environmental, and personal awareness and responsibility.
Courses Offered
The plumbing program is among the best in the course catalog thanks to the great job opportunities that it offers.
The plumbing program consists of 11.5 units in which you will learn the following:
Applied fluid mechanics
Engineering plumbing systems
Plumbing system design fundamentals
Mechanical, electrical, and plumbing Building Information Modeling in Revit
You will learn all the theory and practice training you need to embark on a new career as a plumbing apprentice and more.
Visit School Website

Address: 50 Frida Kahlo Way, San Francisco, CA 94112
Pipe Trades Training Center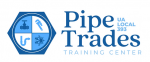 About the School
Currently housed in a state-of-the-art, 102,000-square-foot facility in San Jose, Pipe Trades Training Center has for decades offered the highest quality apprentice and journey level courses available.
The Training Center offers four distinct apprenticeship opportunities in Plumbing, Steamfitting, HVACR and Residential Plumbing. 
The training center has over 50 instructors who bring first-rate credentials and vast field experience to enrich your classroom experience as well as dozens of UA Local 393 signatory contractors who offer valuable on-the-job training.
Courses Offered
One of the best choices for a vocational future career is plumbing.
The residential plumber protects the health and safety of the community by removing waste water and providing pure water to residential dwellings for drinking, cooking, washing, and cleaning.
The apprenticeship program consists of 1760 hours of on-the-job training under the direct supervision of a Journeyperson.
Apprentices spend one to two evenings per week in class with a traditional summer break.
During class, students are taught plumbing code, science, theory, and practical application of the trade.
They also learn to install all piping and plumbing fixtures in accordance with local plumbing codes and Board of Health requirements.
At the end of the four-year training period, after all classroom and on-the-job requirements have been met, the apprentice is granted journey level status and awarded a completion certificate from the State of California.
Visit School Website

Address: 780 Commercial St, San Jose 95112, CA
---
Plumber Schools by City in California
See all schools in California >