San Francisco is one of the largest and most developed cities on the West Coast.
The city has one of the strongest economies in the whole world and it offers unique opportunities.
The school system is high-quality and you will have access to the best programs in the state.
Sponsored Listings
Plumbers annual average salary in California is $64,095 - ABOVE U.S. AVERAGE!
City College of San Francisco

About the School
City College of San Francisco belongs to the community and continually strives to provide an accessible, affordable, and high quality education to all its students.
The College is committed to providing an array of academic and student development services that support students' success in attaining their academic, cultural, and civic achievements.
To enhance student success and close equity achievement gaps, the college identifies and regularly assesses student learning outcomes to improve institutional effectiveness.
Courses Offered
The Plumbing apprenticeship program is administered by the Joint Apprenticeship and Training Committee of the Plumbing and Pipe Fitting Industry U.A. Local 38 with City College as the Lead Education Agency for San Francisco.
The Plumbing apprenticeship is approved by the State Division of Apprenticeship Standards to provide training in Plumbing, Steam Fitting (Pipe Fitting), and Heating, Ventilation, Air Conditioning and Refrigeration Service.
During the course of the apprenticeship, apprentices will be paid while receiving on-the-job training.
Apprentices are required to attend Related and Supplemental Instruction Classes in the evenings, two nights per week.
Visit School Website

Address: 50 Phelan Ave San Francisco, CA
Los Angeles Trade-Technical College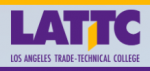 About the School
Los Angeles Trade-Technical College advances communities through pathways to academic, career, and transfer success that empower students to achieve career technical certificates, associate degrees, transfer, and employment.
Los Angeles Trade-Technical College is committed to be a premier community college recognized regionally and nationally for transforming students' lives and their communities.
Courses Offered
The Plumbing Degree & Certificate are designed to prepare students for employment in the plumbing and related pipe industry.
By fulfilling the program requirements, students will have the necessary knowledge and skills for a career in residential, commercial, and industrial service and repair or construction plumbing.
Reading of blueprints, layout, estimating, installation of piping systems and fixtures, repair of supply and waste water systems are just some of the skills that will be mastered during this program.
Students enrolling in this program should be able to commit to full-time student status, which is approximately 24 hours per week.
This time commitment is necessary to allow for hands-on training with the laboratory applications used during the course of instruction.
Visit School Website

Address: 400 West Washington Blvd, Los Angeles, CA 90015
Diablo Valley College

About the School
Diablo Valley College is one of three publicly supported two-year community colleges in the Contra Costa Community College District.
For over 70 years, Diablo Valley College has provided quality education to the community it serves.
DVC is not only recognized as one of California's best community colleges, but it also leads the state in transfer to four-year institutions.
With over 28,000 students of all ages and a host of programs, you'll find a dynamic educational environment and a lively atmosphere at DVC.
Courses Offered
In collaboration with the Plumbers and Steamfitters Union Local 159 and Plumbers, Steamfitters, Refrigeration (HVACR) Union Local 342, DVC offers a five-year apprenticeship program in plumbing.
Apprentices earn a wage while learning, and are often able to continue into a full time position once the program is complete.
The plumbing program will prepare you for work in a variety of occupations and career paths, including:
Commercial Plumbing
Industrial Plumbing
Residential Plumbing
You will learn all the necessary knowledge, acquire top-notch skills, and become acquainted with all the tricks of the trade related to the plumbing profession and industry.
Visit School Website

Address: 321 Golf Club Road, Pleasant Hill, CA 94523
---
Plumber Schools by City in California
See all schools in California >