Dynamic and in constant development, Waco is an excellent place to live, work, and study in  Texas.
The recent investments gave economic and business stability alongside amazing job opportunities.
Education is also great and you will easily find the best program and school for your dream career.
Sponsored Listings
Plumbers annual average salary in Texas is $56,445 - ABOVE U.S. AVERAGE!
Texas State Technical College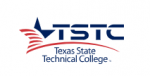 About the School
If you are dreaming to start a technical career, Texas State Technical College is the perfect choice for you!
It is one of the best in this branch in this whole state and it offers a very large variety of programs that will transform all your dreams and aspirations into a successful career.
Its resources, materials, and teachers will guide you on the road to success.
TSTC graduates are highly valued by business and industry for their work ethic, knowledge, and workplace skills.
Whether a student is considering upgrading their skills, or just starting on a new career path, one of the many TSTC campuses is a great place to prepare for a great-paying job in the vibrant Texas economy.
Courses Offered
The plumbing program will open great opportunities for your future.
Plumbing and Pipefitting Technology is an intense, hands-on program where you'll get hands-on experience in plumbing, piping, construction, fabrication, and more.
You'll spend the majority of your time training in laboratory settings and learning the tools of the trade.
As a student in the program, you'll also complete an internship to get valuable experience in the industry.
Come and learn to fit, repair, and build any system with this program.
This way you will be ready for the apprenticeship and any project.
Visit School Website

Address: 1304 San Antonio St #106b, Austin, TX 78701
San Jacinto College

About the School
San Jacinto College is focused on student success, academic progress, university transfer, and employment.
It is committed to opportunities that enrich the quality of life in the communities we serve.
Every student's pathway is unique, and San Jacinto College students are a diverse mosaic — blending many perspectives on success.
Most San Jacinto College students work and have family responsibilities, and their success requires a flexible pathway that balances college, work and family.
No matter how you define it, success for every graduate drives the value system at San Jacinto College.
Courses Offered
San Jacinto College's plumbing program will teach you the different types of water supply systems, reading and sketching blueprints, plumbing codes, how to install and maintain plumbing piping and fixtures, and allow you to work with a variety of different tools and equipment.
A career in plumbing is perfect for those who like to see a project completed from beginning to end, work with little or no supervision and who want to stay abreast of the latest construction technology.
Complete the certificate in 1 semester (6 months).
Upon completion of the Plumbing Technology Occupational Certificate graduates will be qualified to take a Texas Department of Licensing and Regulation examination for a license as a tradesman plumber – limited license.
Graduates of the Plumbing Technology Occupational Certificate have the opportunity to work as:
Residential/commercial plumbers,
Industrial or maintenance plumbers, and
Independent business owners or contractors.
If you like working with your hands, solving problems, and helping others, maybe a career as a plumber is right for you.
Visit School Website

Address: 8060 Spencer Hwy, Pasadena, TX 77505
St. Philip's College

About the School
St. Philip's College, founded in 1898, is a comprehensive public community college offering associate's degrees and certificates, whose mission is to empower our diverse student population through educational achievement and career readiness.
As a Historically Black College and Hispanic Serving Institution, St. Philip's College is a vital facet of the community, responding to the needs of a population rich in ethnic, cultural, and socio-economic diversity.
St. Philip's College creates an equitable and inclusive environment, fostering excellence in academic and technical achievement, while expanding its commitment to diversity, opportunity and access.
Courses Offered
The Plumbing Trades program provides learners with a well-rounded education in construction principles and best practices with an emphasis on real-world hands-on learning experience in all facets of the plumbing industry.
Learners design and build plumbing systems from the ground up (both residential and commercial) and have extensive knowledge of plumbing repair.
They will participate in various service-learning plumbing projects that will prepare learners for a fulfilling trade profession in plumbing.
Graduates from the Plumbing Trades programs are work-ready for a variety of craft trade professions in the plumbing industry including Superintendent Plumbing Contractor, Estimator, Warehouse Rep/Supervisor, Plumbing Sales, Superintendent, Plumber's helper, Lawn Irrigation Specialist, Lawn Irrigation Technician, and Plumber's Apprentice.
Upon completion of the Plumbing Trades Certificate students will have 1,000 hours toward their plumbing license, received an OSHA 30 card, and will have help finding a career with a great plumbing company.
Visit School Website

Address: 1801 Martin Luther King Drive San Antonio, TX 78203
---
Plumber Schools by City in Texas
See all schools in Texas >