Large, hot, and full of life, Houston is one of the most famous cities in the United States.
The city provides an excellent economic environment and a developed business sector.
The schools, universities, and colleges are great and you will quickly find the perfect program for your future.
Sponsored Listings
Plumbers annual average salary in Texas is $56,445 - ABOVE U.S. AVERAGE!
Houston Community College

About the School
Houston Community College's service area is Houston Independent School District, Katy, Spring Branch, Alief Independent School Districts, Stafford Municipal District, and the Fort Bend portion of Missouri City.
Houston Community College is an open-admission, public institution of higher education offering a high-quality, affordable education for academic advancement, workforce training, career development, and lifelong learning to prepare individuals in diverse communities for life and work in a global and technological society.
The Houston Community College System is accredited by the Commission on Colleges of the Southern Association of Colleges and Schools to award the associate degree.
Houston Community College equitably delivers relevant, high-quality education and training, ensuring success for all students, our community, economy and beyond.
Courses Offered
In the plumbing program, students will learn to apply mathematical calculations related to plumbing trade, hand and power tools, and safety practices.
Also, you will learn how to measure, cut, join and support testing of plastic pipes and groove copper tubes.
Moreover, you will learn types of steel pipefittings, valves, how to measure, cut and join hangers and supports used with steel pipes including how to choose faucets and fixtures for a variety of installation materials.
You will also learn about DWV (drain-waste vent) system design.
The course will prepare students for basic, entry-level employment position in the plumbing industry.
Visit School Website

Address: 3100 Main Street, Houston TX 77002
Lone Star College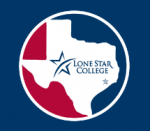 About the School
Lone Star College welcomes over 80,000 students each semester providing high-quality, low-cost academic transfer and career training education.
It is training tomorrow's workforce today and redefining the community college experience to support student success.
Lone Star College provides comprehensive educational opportunities and programs to enrich lives.
Lone Star College delivers excellent and uniform customer service, providing consistent information, and uniformly helping every student regardless of physical location, modality, college, campus, center, or medium.
Lone Star College is a model college globally recognized for achieving exceptional levels of success in student learning, student completion, gainful employment, equity, and affordability.
Courses Offered
The programs at Lee College are very diverse and among the technology ones, the plumbing is definitely great for starting a new career.
A plumber specializes in installing and maintaining systems used for potable (drinking) water, sewage and drainage in plumbing systems.
The plumbing program results in a Lone Star College and National Center for Construction Education and Research certificate.
OSHA 10 training is part of NCCER Core – Construction Methods/Materials.
NCCER is the training, assessment, certification and career development standard for the construction and maintenance craft professional.
The plumbing program at Lone Star College costs 3,827 USD.
Visit School Website

Address: 5000 Research Forest Drive The Woodlands, Texas 77381
Plumbers Local 68

About the School
Plumbers Local 68 is dedicated to education with its recent $3.5M training center expansion to accommodate 400 apprentices.
Several Journeyman courses being offered at our training center may also be applied to college credits for various degrees.
Since 2002, its scholarship program has provided over 950 scholarships to its members and their families.
As Plumbers Local 68 is in its 129th year of existence, its leadership continues being dedicated to what got it to where it is – apprentice training, serving its members, the community and protecting the health of the nation.
Courses Offered
The Houston Area Plumbing Joint Apprenticeship Committee offers  five year apprenticeship programs to all parties who can qualify.
An apprentice works under signed agreements with contractors who agree to train apprentices according to Standards of Apprenticeship.
This means safe working conditions, as well as, good wages and fringe benefits.
After meeting all requirements of the program and the apprenticeship is completed, journeyworker status and wage scale are attained.
Apprentice applicants shall be selected on the basis of qualifications alone and in accordance with objective standards which permit review after full and fair opportunity for application.
Visit School Website

Address: 502 Link Road / P O Box 8746 Houston, Texas
Blinn College District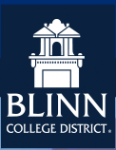 About the School
Established in 1883, the Blinn College District offers academic transfer, workforce training, and continuing education classes for more than 17,000 students.
With a wealth of online courses and five unique campuses, Blinn has the academic atmosphere you're looking for.
The premier two-year college in Texas, Blinn ranks among the nation's leaders at transferring students to top four-year universities and has received national recognition for affordable educational excellence.
Blinn College is building stronger communities by providing quality, comprehensive education, and empowering students to achieve excellence in their educational careers and personal goals.
Courses Offered
The Plumbing Program includes a 10-hour construction training course covering OSHA standards, policies, and procedures in the construction industry.
Topics include scope and application of the standards, construction safety and health principles, and special emphasis on those areas in construction which are most hazardous.
It also includes over 200 contact hours of skills training and assessments covering basic safety; construction math, hand tools, power tools, construction drawings, basic rigging; introductory plumbing; plumbing tools; plumbing math; plumbing drawings; plastic pipe and fittings; copper tube and fittings; cast iron pipe and fittings; steel pipe and fittings; plumbing fixtures; drain, waste, and vent systems; and water distribution systems.
Students who complete Blinn's Plumbing Program earn the NCCER certification, the Occupational Safety & Health Administration 10-hour card, and certificates from both Blinn College and TEEX.
Visit School Website

Address: 902 College Avenue Brenham, TX 77833
---
Plumber Schools by City in Texas
See all schools in Texas >