Large, bustling, and full of life, Philadelphia is the main hotspot in the state.
The city has a very healthy and successful economy that constantly provides jobs and opportunities.
The school system here is great and you will easily find the perfect one for your dreams and career.
Sponsored Listings
Plumbers annual average salary in Pennsylvania is $57,366 - ABOVE U.S. AVERAGE!
Orleans Technical Institute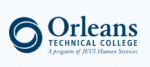 About the School
Orleans Technical College, a program of JEVS Human Services, a large non-profit, social service agency, provides training, support services and job search assistance to residents of the greater Philadelphia metropolitan area.
Currently, the programs offered at Orleans Technical College are Air Conditioning, Refrigeration and Heating; Building Maintenance; Carpentry; Plumbing and Heating; and Residential and Commercial Electricity.
Orleans Tech continues to involve its Program Advisory Committees closely in the on-going development of its programs so that its graduates consistently have the skills that meet the hiring needs of area employers.
In 2015, the school changed its official name from Orleans Technical Institute to Orleans Technical College.
Courses Offered
At Orleans Technical College, you can earn your Trades Diploma in just 6 or 13 months and take the first step toward an exciting career in Plumbing and Heating.
Orleans Tech's Plumbing and Heating students design and build a fully functional bathroom consisting of toilet, sink, and bathtub.
Water and drainage lines are installed, utilizing both hot and cold running water.
Hot water heaters—electric, gas, and oil—are installed and serviced.
Students are instructed in the installation and repair of forced hot air heaters, related ductwork, and hydronic heaters with radiators or baseboard units.
All tasks and instructional activities are performed in conjunction with current municipal codes.
Graduates are prepared for entry-level positions in the plumbing and heating field as workers in commercial, industrial, and residential buildings.
They could serve as heating service technicians and assistant plumbers and pipefitters.
Visit School Website

Address: 2770 Red Lion Road, Philadelphia, PA 19114
Delaware County Community College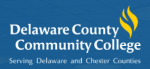 About the School
At Delaware County Community College you will find the perfect environment to grow and to develop the perfect skills for your future career.
The mission of Delaware County Community College is to facilitate learning by providing quality educational programs and services that are student-focused, accessible, comprehensive and flexible to meet the educational needs of the diverse communities it serves.
In doing so, the College will enable its students to develop themselves to the limit of their desires and capabilities and to be successful.
Delaware County Community College focuses on student success by delivering quality, affordable and responsive educational opportunities in a technologically rich and supportive learning environment.
Its goal is to be respected as innovators and partners in meeting the education and training needs of our diverse communities and in developing our students' potential to compete and contribute in a regional workforce and a global society.
Courses Offered
The plumbing program promises an independent career and you will definitely have a great career upon graduation.
The course is a 28-credit program that will prepare you for a career in the plumbing field.
The program can be used as career ladder for the College's Associate in Applied Science in Skilled Trades degree.
You will learn the following:
Learn how to apply the appropriate techniques to install, repair and maintain pipes in accordance with local and international plumbing codes
Discover how to install various plumbing systems, including faucets and appliances
Practice using the tools and equipment required to complete general tasks
Understand how to design and install water and waste systems
Gain an understanding of public versus private water and sewage disposal systems
Those looking to further their education can apply the 28 credits from the certificate program towards the College's Associate in Applied Science in Skilled Trades degree.
Visit School Website

Address: 901 S. Media Line Rd, Media, PA 19063
Pennco Tech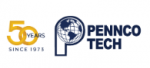 About the School
Pennco Tech is a top trade school that offers robust career-training programs for in-demand professions in healthcare, automotive, and more.
With campuses in Blackwood, New Jersey, and Bristol, Pennsylvania, it welcomes students who don't see themselves attending a traditional college or university and instead seek hands-on learning for a hands-on career.
If you're searching for a trade school program that can help you achieve your dreams, learn more about Pennco Tech and what it has to offer.
Established in 1973, Pennco Tech has been assisting students in formulating a plan for their career and providing the training and networking opportunities they need for success.
Courses Offered
In just 26 weeks you can graduate as a Plumber!
Pennco Tech's Plumbing & Heating Program is hands-on so that you can gain the skills that employers look for most!
Through its program, you'll be able to develop skills in all types of plumbing and heating repair work used in residential, institutional, and commercial applications.
You'll be trained in multiple aspects of Plumbing and Heating like installing and repairing fixtures, brazing and soldering techniques, and the use of specialized equipment like a hydraulic crimping tool.
Graduates will be prepared to confront the continuous challenges that their profession brings. After you graduate, you'll be able to join one of the largest and stable occupations in our region.
Visit School Website

Address: 3815 Otter St, Bristol, PA 19007
Berks Career & Technology Center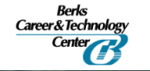 About the School
Berks Career & Technology Center is the staple of high-quality education if you are looking for a vocational career.
Here you will discover one of the most modern atmospheres and educational approaches that will help you develop the skills and knowledge for a bright career.
Its instructors are experienced professionals with practical experience in their occupational specialties and have the ability to teach, inspire, and motivate students.
The staff consists of approximately 60 professional educators and 25 instructional support personnel.
In certain cases, it can also provide financial aid and guidance.
Courses Offered
This program is accredited by the National Center for Construction Education and Research through the Associated Builders and Contractors  and provides participants with defined career paths in the industry.
Students in this program are involved in classroom and practical learning experiences designed to help them develop the necessary skills to be successful in the industry.
Plumbers and pipe fitters assemble, install, alter, and repair pipes and pipe systems that carry water, steam, air, or other liquids and gasses for sanitation, industrial and other uses.
They also install plumbing fixtures, appliances, and heating systems.
Safe and proper mechanical practices are essential components as they help to protect the health and wellbeing of the nation.
The hands-on approach to training will cover layout, assembly, installation and repair of pipes, fittings, and fixtures of heating, water and drainage systems according to manuals, specifications and plumbing codes.
Also included are the installation, repairing, operating and testing of various types of residential and commercial heating equipment and the controls necessary for their operation.
Graduates of this program are prepared for entry level work, apprenticeship opportunities, and post-secondary education.
Visit School Website

Address: 1057 County Welfare Road Leesport PA 19533
Community College of Philadelphia

About the School
Community College of Philadelphia is an open-admission, associate-degree-granting institution which provides access to higher education for all who may benefit.
Its programs of study in the liberal arts and sciences, career technologies, and basic academic skills provide a coherent foundation for college transfer, employment and lifelong learning.
The College serves Philadelphia by preparing its students to be informed and concerned citizens, active participants in the cultural life of the city, and enabled to meet the changing needs of business, industry and the professions.
To help address broad economic, cultural and political concerns in the city and beyond, the College draws together students from a wide range of ages and backgrounds and seeks to provide the programs and support they need to achieve their goals.
Courses Offered
The plumbing program provides learners the entry level skills required to start a career in plumbing in residential and commercial environments.
Tasks include installing, maintaining, and repairing many different types of pipe systems.
This course is designed to prepare students in safety issues and practices, personal protective equipment, use of critical safety information, confined-space safety.
Students will also be introduced to plumbing tools, applicable math as well as plumbing drawings, interpretation and application to layout and installation.
Further, students will look at various pipe and fittings as well as all of the fixtures and water systems they'll encounter on the job.
Finally, students will understand basic customer service and communication tools.
After completing this program, learners will have the opportunity to take the leading national/industry-recognized certification exam(s) essential to entry-level employment in this fast-growing field.
Visit School Website

Address: 1700 Spring Garden Street, Philadelphia, PA 19130
---
Plumber Schools by City in Pennsylvania
See all schools in Pennsylvania >