Pittsburgh stands proud and tall as one of the best places to be in the whole state.
The economy of the state is excellent and it offers amazing job and growth opportunities.
The schools and programs in this city are excellent and you will quickly find something to suit your needs.
Sponsored Listings
Plumbers annual average salary in Pennsylvania is $57,366 - ABOVE U.S. AVERAGE!
Community College of Allegheny County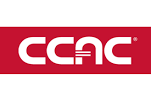 About the School
Community College of Allegheny County is a great choice for everyone that wants to start a new chapter in the career path.
The school has one of the best educational boards in the whole state and it offers a very modern and open-minded view on education.
You will find the best programs and educators that will help you reach all your goals.
Located on Pittsburgh's North Shore and surrounded by PNC Park, West Park and Acrisure Stadium, Allegheny Campus provides academic programs in many disciplines and dozens of continuing education classes.
Courses Offered
This five-year certificate program offers students occupational training under the sponsorship of the local Joint Apprenticeship Committee.
The CCAC component of the program comprises lecture and laboratory classes for 28 credits, which may be applied toward an associate degree in building construction estimating or building construction supervision.
The associate degree program is designed for students seeking advancement to management positions.
Upon completion of the certificate and required job training, students are prepared to work in the commercial building construction industry as skilled plumbers.
Graduates have the opportunity to enter careers with strong earning potential.
Visit School Website

Address: 808 Ridge Avenue, Pittsburgh, PA 15212
Pennsylvania College of Technology

About the School
It began in Williamsport, Pennsylvania, as a vocational-technical program that gained national acclaim for efforts to fight joblessness during the Great Depression.
It grew into the world-renowned Williamsport Technical Institute , which became the foundation for Williamsport Area Community College – one of the first community colleges in Pennsylvania and the only one dedicated to hands-on, technical education.
When challenged by sponsorship requirements within the community college system, the college continued its evolution and growth through a unique affiliation with Penn State, which led to the establishment of Pennsylvania College of Technology in 1989.
Now, as a special mission affiliate of Penn State, Penn College has earned its position as the state's premier technical college and pursues a vision to become known as a national leader in applied technology education.
Courses Offered
Interested in a hands-on career in an in-demand field?
Pursue a certificate in plumbing and you'll take the lead installing and repairing pipes in commercial and residential settings.
In just one academic year, this power-packed curriculum covers everything from understanding code compliance and blueprints to mastering electrical systems and exploring new technologies.
Learn all the necessary theory and acquire top-notch skills to embark on an exciting and profitable career in the plumbing industry.
Visit School Website

Address: One College Avenue Williamsport, PA 17701
Thaddeus Stevens College of Technology

About the School
Thaddeus Stevens College of Technology educates Pennsylvania's economically and socially disadvantaged as well as other qualified students for skilled employment in a diverse, ever-changing workforce and for full effective participation as citizens.
Thaddeus Stevens College of Technology is a premier, residential, two-year, accredited technical college that prepares students for skilled employment in a diverse, ever-changing workforce.
Founded in 1905 with 15 students, Thaddeus Stevens College has grown to more than 1,300 students and 24 high-skill, high-wage technical programs.
Courses Offered
Students in the Plumbing Technology program learn how to design, install, and repair residential and commercial plumbing systems and hydronic heating systems.
Some of the skills acquired are joining different types of piping materials, reading blueprints, and installing and repairing boilers, plumbing fixtures, faucets, and water heaters.
Employment opportunities in the plumbing and pipe-fitting industries include the installation of plumbing and heating systems in new buildings and the installation and maintenance of plumbing, heating, and piping systems for industries, public utilities, or government agencies.
Many graduates become self-employed plumbers after completing their apprenticeships.
Visit School Website

Address: 750 E King St Lancaster, PA 17602
Lancaster County Career & Technology Center

About the School
The Lancaster County Career & Technology Center is a full service career and technical school dedicated to preparing high school students and adults for careers in the new economy.
Lancaster County CTC is best among its class and strives to meet the highest standards of quality instruction.
LCCTC's programs introduce students to career options and assist them in making informed educational choices.
Students who graduate from LCCTC have multiple options.
They may choose to go directly into the workforce, select a technical training program, apprenticeship, or a two or four year school that specializes in their chosen field of interest, or some combination of all of the above.
Courses Offered
If you are considering a career in the trade industry as a plumber, LCCTC's plumbing program is one of the best options there is to look into.
As a student in the plumbing program, you will learn the following:
Interact with plumbing industry experts
Perform plumbing systems installation in homes and businesses
Interpret and construct plumbing systems in homes and businesses
There are multiple career pathways or employment opportunities that await you and some of these are Commercial Plumbing Installer, Maintenance & Service Plumber, Pipe Fitter, Plumbing Apprentice, Plumbing Materials Sales, Residential Plumbing Installer, and Sprinkling System Installer.
Get the necessary instruction and acquire all the skills you need to become one the best plumbers out there.
Visit School Website

Address: 1730 Hans Herr Drive, Willow Street, PA 17584
Delaware County Community College

About the School
The mission of Delaware County Community College is to facilitate learning by providing quality educational programs and services that are student-focused, accessible, comprehensive and flexible to meet the educational needs of the diverse communities it serves.
In doing so, the College will enable its students to develop themselves to the limit of their desires and capabilities and to be successful.
Delaware County Community College focuses on student success by delivering quality, affordable and responsive educational opportunities in a technologically rich and supportive learning environment.
Courses Offered
DCCC's plumbing program is a 28-credit program that will prepare you for a career in the plumbing field.
The plumbing program can be used as career ladder for the College's Associate in Applied Science in Skilled Trades degree.
Learn how to apply the appropriate techniques to install, repair and maintain pipes in accordance with local and international plumbing codes.
Discover how to install various plumbing systems, including faucets and appliances and practice using the tools and equipment required to complete general tasks.
Understand how to design and install water and waste systems and gain an understanding of public versus private water and sewage disposal systems.
Financial aid for the plumbing program may be available.
Visit School Website

Address: 901 S. Media Line Rd, Media, PA 19063
Orleans Technical College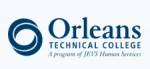 About the School
Orleans Technical College, a program of JEVS Human Services, a large non-profit, social service agency, provides training, support services and job search assistance to residents of the greater Philadelphia metropolitan area.
Orleans Tech began enrolling students in 1974 when it was licensed by the Pennsylvania State Board of Private Business Schools as the JEVS School of Business.
Currently, the programs offered at Orleans Technical College are Air Conditioning, Refrigeration and Heating; Building Maintenance; Carpentry; Plumbing and Heating; and Residential and Commercial Electricity.
Orleans Tech continues to involve its Program Advisory Committees closely in the on-going development of its programs so that its graduates consistently have the skills that meet the hiring needs of area employers.
Courses Offered
At Orleans Technical College, you can earn your Trades Diploma in just 6 or 13 months and take the first step toward an exciting career in Plumbing and Heating.
You can solve plumbing and heating needs for homeowners and businesses as heating service technicians, assistant plumbers, or pipefitters.
Orleans graduates are ready to work with gas, oil, and electric heating, lay out plumbing systems, and install water lines, fixtures, furnaces, and more.
Financial aid is available for those who qualify.
A high school diploma or equivalent is required to apply.
Visit School Website

Address: 2770 Red Lion Road, Philadelphia, PA 19114
---
Plumber Schools by City in Pennsylvania
See all schools in Pennsylvania >