Dayton is a fun, developed, and friendly city in the heart of the state of Ohio.
The city has an amazing economy and some of the top-paid jobs in the state.
The educational institutions are amazing and they offer programs and opportunities for everyone.
Sponsored Listings
Plumbers annual average salary in Ohio is $56,125 - ABOVE U.S. AVERAGE!
Owens Community College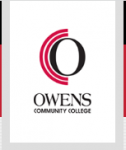 About the School
Owens Community College is the conduit to changing lives for the better in northwest Ohio.
Through affordable, accessible, high quality education and training, and connecting with business and industry through relevant programs, it creates pathways to a better quality of life and progress for the region.
Owens Community College aims to be the connector between people, industry and dynamic growth in the region.
By creating solutions to the education, training and workforce needs of the region, it becomes an indispensable partner and a first choice to students, employers and the northwest Ohio community.
Courses Offered
The plumbing certificate is for the employee who is required to understand the principles of hydraulics, pneumatics, plumbing, piping systems installation and welding principles.
Prior to beginning the certificate, the student should contact the Skilled Trades department.
Credits earned in this certificate may be applied toward the Building Maintenance Major, AAS.
There are a number of skilled positions/careers available to
students taking this program.
Positions graduates hold are pipefitters, plumbers, building and grounds maintenance, and many become contractors.
Visit School Website

Address: 30335 Oregon Road Perrysburg, OH 43551
Columbus State Community College

About the School
General education at Columbus State Community College provides students with a well‐rounded educational experience that develops critical thinking skills and a broader knowledge of the larger world around them.
Through a variety of academic disciplines, students develop and refine intellectual virtues like curiosity, open‐mindedness, and analytical judgment.
Students also explore ideas, concepts, values, beliefs, social institutions, and cultural experiences that build a basis for civic virtues like public mindedness and an appreciation of the varieties of human existence.
Courses Offered
The trade programs are famous for their job opportunities and plumbing training is among the best.
The short-term plumbing certificate program helps prepare students interested in entering the plumbing trade apprenticeship to be more knowledgeable about their career choice and to develop fundamental knowledge and skills in the trade that will make them better prepared to be considered for entry into apprenticeship programs.
You will be directed to the trade related apprenticeship program for application to that program.
External industry partners are solely responsible for final selection of candidates accepted into their programs.
Visit School Website

Address: 550 East Spring St. Columbus, OH 43215
Cuyahoga Community College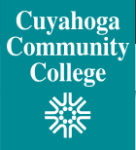 About the School
Founded in 1963 as Ohio's first and largest community college, Tri-C has provided high-quality, affordable education and programs to more than 1 million community members.
More than 1,000 credit courses are offered each semester in more than 200 career and technical programs.
Tri-C also grants short-term certificates, certificates of proficiency and post-degree professional certificates.
More than 600 noncredit workforce and professional development courses are offered each year.
Tri-C serves students at four campuses and at numerous off-campus sites strategically located throughout the county.
Courses Offered
The apprenticeship prepares the student to earn a journey-level status in plumbing as well as earn an Associate of Applied Science Degree in Applied Industrial Technology.
A five-year apprenticeship emphasizes the skill set required to be a highly skilled craftsman.
An apprentice will learn to install, repair, maintain, and service piping systems, plumbing systems, and equipment user for drinking (potable) water distribution, sanitary storm water systems and waste disposal.
Additional opportunities for plumbers can include technical installations for Medical Gas, Hydronic in-floor heating, Solar Panels, Heat Pumps, Cross-Connection Control and many other systems necessary for health and safety of the general public.
Visit School Website

Address: 700 Carnegie Avenue Cleveland, Ohio 44115
---
Plumber Schools by City in Ohio
See all schools in Ohio >