Large, developed, and full of opportunities, Cincinnati is a great place to be and work.
The economy is very stable and the business sector offers a wide variety of jobs and opportunities.
The schools and colleges are excellent and high-quality and you will easily find the perfect program for you.
Sponsored Listings
Plumbers annual average salary in Ohio is $56,125 - ABOVE U.S. AVERAGE!
Cuyahoga Community College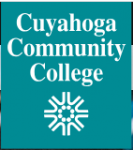 About the School
To provide high quality, accessible and affordable educational opportunities and services including university transfer, technical and lifelong learning programs that promote individual development and improve the overall quality of life in a multicultural community is the mission of Cuyahoga Community College.
Cuyahoga Community College is consciously committed to diversity, integrity, academic excellence, and achievement of individual and institutional goals.
It is dedicated to building trust, respect, and confidence among its colleagues, students, and the community.
Courses Offered
The apprenticeship program prepares the student to earn a journey-level status in Plumbing.
A five-year apprenticeship emphasizes the skill set required to be a journey-level plumber.
The Certificate of Proficiency provides academic recognition of the accomplishment of the journey-level worker.
An apprentice will learn to install, repair, maintain and service piping systems, plumbing systems and equipment used for drinking (potable) water distribution, sanitary storm water systems and waste disposal.
Additional opportunities for plumbers can include technical installations for Medical Gas, Hydronic in-floor heating, Solar Panels, Heat Pumps, Cross-Connection Control and many other systems necessary for the health and safety of the general public.
Visit School Website

Address: 4250 Richmond Rd, Highland Hills, OH 44122
Columbus State Community College

About the School
Columbus State Community College is Central Ohio's front door to higher education and a leader in advancing our region's prosperity.
General education at Columbus State Community College provides students with a well‐rounded educational experience that develops critical thinking skills and a broader knowledge of the larger world around them.
Through a variety of academic disciplines, students develop and refine intellectual virtues like curiosity, open‐mindedness, and analytical judgment.
Students also explore ideas, concepts, values, beliefs, social institutions, and cultural experiences that build a basis for civic virtues like public mindedness and an appreciation of the varieties of human existence.
Courses Offered
The short-term certificate program in plumbing helps prepare students interested in entering trades apprenticeships to be more knowledgeable about their career choice and to develop fundamental knowledge and skills in the trade that will make them better prepared to be considered for entry into apprenticeship programs.
The certificate includes both technical and soft skills apprenticeships sought for by applicants.
After successful completion of the plumbing certification course, candidates will be directed to the trade-related apprenticeship program for application to that program.
The external industry partners are solely responsible for final selection of candidates accepted into their programs.
Visit School Website

Address: 550 East Spring St. Columbus, OH 43215
Marion Technical College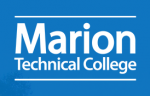 About the School
Marion Technical College offers more than 50 associate degree and certificate programs in the areas of business, IT, healthcare, and the arts and sciences.
MTC students who want to earn a bachelor's degree can easily transfer credits to Ohio's four-year colleges and universities after graduating from MTC with a two-year degree.
It has formal transfer agreements with many schools, even beyond Ohio.
MTC students achieve career success through flexible, affordable, and transferable real-world education.
Courses Offered
With an aging infrastructure and dwindling trade workforce, the demand for plumbers has never been greater.
In fact, the Bureau of Labor Statistics predicts that plumbing jobs will increase at a faster than normal rate over the next 10 years.
With the right training, you could enter and build a scalable career in this high-demand field.
If you want to work as a plumber, the Foundations of Plumbing course will teach you the fundamental, job-ready skills relevant to the plumbing and piping industry.
In this self-paced course, you'll learn how to work on modern plumbing systems from in-depth course material developed by industry experts and employers.
By course completion, you will possess the specialized skills and technical knowledge needed to start a career in plumbing.
Visit School Website

Address: 1467 Mt Vernon Ave, Marion, OH 43302
---
Plumber Schools by City in Ohio
See all schools in Ohio >