Large, developed, and full of opportunities, Cincinnati is a great place to be and work.
The economy is very stable and the business sector offers a wide variety of jobs and opportunities.
The schools and colleges are excellent and high-quality and you will easily find the perfect program for you.
Sponsored Listings
Plumbers annual average salary in Ohio is $56,125 - ABOVE U.S. AVERAGE!
Kentucky Community and Technical Colleges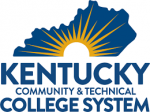 Kentucky Community and Technical Colleges are a very large and high-quality alliance of schools that offer everyone a chance to an amazing future career. The program, classes, and labs are designed to offer the best and newest information in the shortest time possible. Besides intensive learning, our schools also offer amazing campus activities and fun.
Our vocational programs are excellent and one of the best ones is plumbing. You will be ready to make any system, reparation, and maintenance by yourself in just a few short months of training.
Visit School Website

Address: 500 Technology Way Florence, KY
Sinclair Community College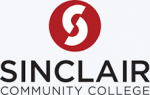 Modern, fun, and with very high standards of education, Sinclair Community College is the perfect stop on your way to an amazing career. The school stands for the rights and dreams of every student and it constantly updates the curriculum and classes to suit the needs of the job market. Come and unravel an amazing future with the help of our teachers and trainers!
A very intensive and integrative program is the plumbing one. The program integrates a theoretical part and a practical one in which you will get all the skills to take any plumbing project by yourself and develop a great career.
Visit School Website

Address: 444 W. Third St. Dayton, OH
Great Oaks Institute of Technology and Career Development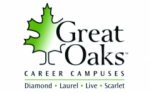 Come and find the career path of your dreams with the Great Oaks Institute of Technology and Career Development. Our institution is among the most modern and respected in the state and you will get the chance to learn from the best teachers and to be trained by the most modern professionals. With each day at our institution, you will get closer to the career of your dreams.
The plumbing program will open great opportunities for you given that this job is very popular and demanded. The tuition cost is one of the lowest in the region and in certain cases we can help you with financial assistance.
Visit School Website

Address: 3254 E Kemper Rd Cincinnati, OH
Miami Valley Career Technology Center

We at Miami Valley Career Technology Center you will discover the best facilities and resources that will help you kick-start your career. We have many strong partnerships with strong institutions that will give you the opportunity to make the best possible practice and to gain the best skills. Our goal is to make you one of the most respected professionals in the whole country.
The plumbing and pipe-fitting program is amazing and it takes just a few months to complete. The program has a very low tuition cost and you can also apply for scholarships and financial assistance.
Visit School Website

Address: 6800 Hoke Rd Clayton, OH
---
Plumber Schools by City in Ohio
See all schools in Ohio >