Fun, dynamic, and full of life, Raleigh is an excellent place to start your career.
The city offers a very stable and promising economy that will grant you many jobs.
The school system is great and you will easily find the perfect program for your needs and dreams.
Sponsored Listings
Plumbers annual average salary in North Carolina is $54,837 - ABOVE U.S. AVERAGE!
Wake Technical Community College

About the School
Wake Tech is North Carolina's largest community college, serving more than 70,000 adults annually, with seven campuses, two training centers, multiple community sites and a comprehensive array of online learning options.
Wake Tech is accredited and offers more than 250 associate degree, diploma and certificate programs that prepare students for university transfer or immediate employment.
The college also offers short-term, non-degree programs in IT, health care, hospitality, public safety, skilled trades and more.
Non-degree programs include small business support, customized corporate training and basic skills courses such as English as a Second Language and high school equivalency preparation.
Courses Offered
Wake Tech's Plumbing program provides students with the basics of installing and repairing plumbing systems – water pipes and drains – in residential and commercial buildings.
Coursework includes sketching diagrams, interpreting blueprints and practicing plumbing assembly.
Students will learn about state codes and requirements and get an in-depth look at plumbing systems and their design and installation.
Representatives from local plumbing companies and other industry experts will address students and offer opportunities for certification in various products available on the market today.
Students will acquire skills in soldering, blueprint reading, codes, layout of systems and assembly of all types of piping – including cast iron – pipe sketching and threading pipes.
Students must also have had an introduction to water heaters, water pumps, water treatment, septic tanks, community water, fixtures, faucets, valves and other appliances.
The one-year diploma program is recommended.
To become a Master Plumber, a student must complete at least 4,000 hours of training in the Wake Tech Plumbing diploma program and on the job.
Visit School Website

Address: 9101 Fayetteville Road Raleigh, NC
Fayetteville Technical Community College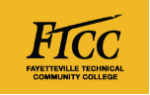 About the School
Fayetteville Technical Community College is a staple name in the world of technical education in the state of North Carolina.
This school offers a very wide range of technical and vocational programs that will help you get an amazing job in a very short time.
The professional teachers and trainers will teach you everything you need and all the tips and tricks.
Courses Offered
The plumbing program is a very smart choice given that this job is extremely requested.
The Plumbing curriculum places an emphasis on hands-on practice in the lab and on live projects in the community to prepare students with the skills needed to layout plumbing systems in residential and small commercial buildings.
Students will gain knowledge of state codes and requirements.
Graduates should qualify for employment at parts supply houses, maintenance companies, and plumbing contractors to assist with various plumbing applications.
Visit School Website

Address: 2201 Hull Rd, Fayetteville, NC 28303
Cape Fear Community College

About the School
For more than six decades, Cape Fear Community College's purpose has remained unchanged – to provide the Cape Fear region with accessible, quality education and world-class workforce-training opportunities.
The mission of Cape Fear Community College is to provide high-quality, dynamic, innovative, educational, cultural, training and workforce development opportunities to individuals, businesses, and industries in New Hanover and Pender counties.
Cape Fear Community College envisions itself as a world-class college serving diverse communities, promoting excellence through innovation in education, and empowering students for life-long success.
Courses Offered
Course work includes instruction in sustainable building and design, print reading, building codes, estimating, construction materials and methods, and other topics related to design and construction occupations.
Graduates of this pathway should qualify for entry-level jobs in architectural, engineering, construction and trades professions as well as positions in industry and government.
The plumbing program prepares individuals to work in the field of plumbing by applying technical knowledge and skills to lay out, assemble, install, and maintain piping fixtures and systems for natural gas, lp gas, hot water, drainage, sprinkling, and plumbing processing systems in residential and commercial environments.
Students will also learn instruction in source determination, water service and distribution, waste removal, pressure adjustment, basic physics, technical mathematics, print reading, pipe installation, pumps, soldering, plumbing inspection, and applicable codes and standards.
Visit School Website

Address: 411 North Front Street Wilmington, NC 28401
---
Plumber Schools by City in North Carolina
See all schools in North Carolina >