Fun, dynamic, and full of life, Raleigh is an excellent place to start your career.
The city offers a very stable and promising economy that will grant you many jobs.
The school system is great and you will easily find the perfect program for your needs and dreams.
Sponsored Ad
Plumbers annual average salary in North Carolina is $54,837 - ABOVE U.S. AVERAGE!
Wake Technical Community College
Wake Technical Community College represents one of the best educational choices if you want to start a technical career. The college has amazing partnerships with many institutions that will offer you the needed experience to get any job. On top of that, the college has one of the most modern curriculum and teachers in the whole state.
The plumbing program in our school is excellent and it will offer great job opportunities. You will find many plumbing course options from the most basic to expert-level.
Visit School Website

Address: 9101 Fayetteville Road Raleigh, NC
Fayetteville Technical Community College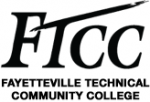 Fayetteville Technical Community College is a staple name in the world of technical education in the state of North Carolina. This school offers a very wide range of technical and vocational programs that will help you get an amazing job in a very short time. The professional teachers and trainers will teach you everything you need and all the tips and tricks.
The plumbing program is a very smart choice given that this job is extremely requested. You can finish the program in 2 or 3 semesters, depending on the program of your choice.
Visit School Website

Address: 2201 Hull Rd Fayetteville, NC
---
Plumber Schools by City in North Carolina
See all schools in North Carolina >