Asheville is a developed, friendly, and beautiful place to be in North Carolina.
In terms of economy, the city offers excellent opportunities and high-paid jobs.
The educational system is great and you will find a great diversity of programs available in this city.
Sponsored Listings
Plumbers annual average salary in North Carolina is $54,837 - ABOVE U.S. AVERAGE!
Guilford Technical Community College

About the School
Guilford Technical Community College empowers every student to achieve their educational and/or career goals in a dynamic, diverse, and inclusive environment.
The Technical Community College enables every employee to do great work and engages in a dynamic, diverse, and inclusive environment.
GTCC continuously improves the student experience and success through enhanced guidance, communication, and support.
Courses Offered
The Plumbing Certificate program is designed to give you the opportunity to acquire basic skills to assist with the installation and repairs of plumbing systems in residential and light commercial buildings.
Course work includes sketching diagrams, interpretation of blueprints, and practices in plumbing assembly.
You will gain knowledge of state codes and requirements.
You will develop skills through hands-on participation during lab and at job sites.
Financial aid is available if you qualify.
Visit School Website

Address: 601 E. Main Street P.O. Box 309 Jamestown, NC 27282
Wake Technical Community College

About the School
Wake Tech is North Carolina's largest community college, serving more than 70,000 adults annually, with seven campuses, two training centers, multiple community sites and a comprehensive array of online learning options.
Wake Tech is accredited and offers more than 250 associate degree, diploma and certificate programs that prepare students for university transfer or immediate employment.
The college also offers short-term, non-degree programs in IT, health care, hospitality, public safety, skilled trades and more.
Non-degree programs include small business support, customized corporate training and basic skills courses such as English as a Second Language and high school equivalency preparation.
Wake Tech also serves high school students at the Wake Early College of Health and Sciences, the Wake Early College of Information and Biotechnologies, Vernon Malone College and Career Academy and North Wake College and Career Academy, in partnership with the Wake County Public School System.
Courses Offered
Wake Tech's Plumbing program provides students with the basics of installing and repairing plumbing systems – water pipes and drains – in residential and commercial buildings.
Plumbers work inside and outside and must be able to relate to customers. They must also be creative, able to think through problems and recognize that every job is unique.
Coursework includes sketching diagrams, interpreting blueprints and practicing plumbing assembly.
Students will learn about state codes and requirements and get an in-depth look at plumbing systems and their design and installation.
Representatives from local plumbing companies and other industry experts will address students and offer opportunities for certification in various products available on the market today.
Students will acquire skills in soldering, blueprint reading, codes, layout of systems and assembly of all types of piping – including cast iron – pipe sketching and threading pipes.
Students must also have had an introduction to water heaters, water pumps, water treatment, septic tanks, community water, fixtures, faucets, valves and other appliances. The one-year diploma program is recommended.
To become a Master Plumber, a student must complete at least 4,000 hours of training in the Wake Tech Plumbing diploma program and on the job.
Math and science classes, especially physics, are also recommended.
Visit School Website

Address: 9101 Fayetteville Rd, Raleigh, NC 27603
Cleveland Community College

About the School
Cleveland Community College wants every student to graduate with a degree, diploma, or certificate; however, it understands that success does not look the same for every student.
The Community College believes that a student succeeds when they have the skills necessary to succeed in a highly competitive workforce or academic environment  or have improved their quality of life through the achievement of personal goals.
CCC employs qualified faculty and staff who create valuable learning opportunities to prepare its students for immediate success and provides a variety of offerings, programs, and services in multiple delivery modes and scheduling options to meet the needs of the diverse students it serves.
Courses Offered
The plumbing program is designed to train the students to work individually or in a team in this field.
The plumbing program prepares individuals to work in the field of plumbing by applying technical knowledge and skills to layout, assemble, install, and maintain piping fixtures and systems for natural gas, LP gas, hot water, drainage, sprinkling, and plumbing processing systems in residential and commercial environments.
The program includes instruction in source determination, water service and distribution, waste removal, pressure adjustment, basic physics, technical mathematics, print reading, pipe installation, pumps, soldering, plumbing inspection, and applicable codes and standards.
The program will teach you how to design, lay out, repair, and maintain any system in your future career.
Visit School Website

Address: 137 S. Post Rd. Shelby, NC 28152
Cape Fear Community College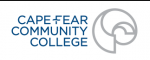 About the School
For more than six decades, Cape Fear Community College's purpose has remained unchanged – to provide the Cape Fear region with accessible, quality education and world-class workforce-training opportunities.
The mission of Cape Fear Community College is to provide high-quality, dynamic, innovative, educational, cultural, training and workforce development opportunities to individuals, businesses, and industries in New Hanover and Pender counties.
Cape Fear Community College aims to be a world-class college serving diverse communities, promoting excellence through innovation in education, and empowering students for life-long success.
Courses Offered
Plumbing and Pipefitting Apprenticeship courses begin in the fall semester and end the following spring semester.
In total, a student will complete an estimated 732 hours of class time by the end of the program.
This four-level/four-year program is taught using the NCCER Trainee curriculum and books.
Instructors at each level will administer monthly written and performance tests/modules.
The program not only prepares highly skilled craftsmen but also helps them understand the "why" of their work.
This program is a registered apprenticeship program with Apprenticeship NC through the Department of Labor.
Upon completion of the four-level/four-year program, apprentices will receive their Apprenticeship NC journeyman card and certificate.
Visit School Website

Address: 411 N Front St, Wilmington, NC 28401
Forsyth Technical Community College

About the School
Forsyth Tech is a student-centered community college that provides access to high quality, affordable, and relevant education opportunities that help students pursue their dreams and prepare themselves for the real world.
Forsyth Tech is a catalyst for equitable economic mobility, empowering lives, and transforming communities.
It has a dedicated team that works to ensure the institution's compliance with the standards of the Southern Association of Colleges and Schools Commission on Colleges Principles of Accreditation.
Courses Offered
Forsyth Tech's plumbing program provides hands-on training in installing, modifying, and removing plumbing systems.
A career in plumbing offers stability, job prospects, and the opportunity to positively impact public health.
Plumbing courses provide hands-on training in blueprint interpretation, plumbing assembly, and job site experience.
With ongoing training, plumbers can earn a good income and have the potential to start their own business.
Students learn plumbing codes, blueprint interpretation, and sketching diagrams.
With a national shortage of plumbers, this program equips students with the skills needed for a successful career in the industry.
Visit School Website

Address: 2100 Silas Creek Parkway Winston-Salem, NC 27103
Fayetteville Technical Community College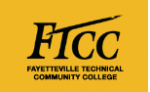 About the School
Fayetteville Technical Community College  enjoys a rich history that started through the vision of concerned business leaders in Cumberland County.
They recognized the need for a local institution to provide job training for area industries and educational opportunities for high school graduates and adult learners.
FTCC provides affordable vocational-technical, business and industry, general education, college transfer, and continuing education programs, which meet the needs and desires of its diverse students and the economic development needs for the community, region, and state.
To improve the educational attainment levels of society, FTCC encourages life-long learning and strives to prepare students for further workforce and educational experiences.
Courses Offered
The Plumbing curriculum places an emphasis on hands-on practice in the lab and on live projects in the community to prepare students with the skills needed to layout plumbing systems in residential and small commercial buildings.
Course work includes installing various plumbing fixtures such as bathtubs, sinks, and lavatories, interpretation of blueprints, sketching diagrams, slab and crawl space rough in, and installing different types of plumbing material such as copper, CPVC, PEX, PVC, and cast iron.
Students will gain knowledge of state codes and requirements.
Graduates should qualify for employment at parts supply houses, maintenance companies, and plumbing contractors to assist with various plumbing applications.
Visit School Website

Address: 2201 Hull Rd, Fayetteville, NC 28303
---
Plumber Schools by City in North Carolina
See all schools in North Carolina >