Asheville is a developed, friendly, and beautiful place to be in North Carolina.
In terms of economy, the city offers excellent opportunities and high-paid jobs.
The educational system is great and you will find a great diversity of programs available in this city.
Sponsored Ad
Plumbers annual average salary in North Carolina is $54,837 - ABOVE U.S. AVERAGE!
Tennessee College of Applied Technology

Tennessee College of Applied Technology is one of the largest educational facilities in the whole country with locations in many states. The college has an amazing curriculum that includes the best technological and industrial programs. The programs are very modern and tailored to respond to the needs of both the students and industries.
The plumbing and pipe-fitting program takes just 12 months to finish and includes 1296 contact hours. The tuition cost is around 4000 USD and the textbooks and materials are around 1300 USD.
Visit School Website

Address: 426 Highway 91 Elizabethton, TN
Blue Ridge Community College

Blue Ridge Community College stands out with a helping hand to every student that wants to start a new career. The community college includes the best theoretical and vocational programs and classes that are reflecting the needs and trends of the job market and industries. In the local campus you will also find the best place to relax, practice sports, and make new friends.
If you want a dynamic hands-on career, the plumbing program is perfect for you. It takes just a few months to finish and it offers the skills and knowledge to start a career on your own or join a company.
Visit School Website

Address: 180 West Campus Drive Flat Rock, NC
Cleveland Community College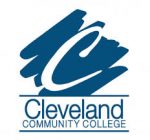 Cleveland is one of the largest and most developed cities in the state and the Cleveland Community College is the go-yo place for higher education in the city. The college gathered the best educators and teachers in the whole state and it offers a modern and contemporary educational approach. If you want to also lay back and have fun, the local campus has everything you may desire.
The plumbing program is designed to train the students to work individually or in a team in this field. The program will teach you how to design, lay out, repair, and maintain any system in your future career.
Visit School Website

Address: 137 S Post Rd Shelby, NC
---
Plumber Schools by City in North Carolina
See all schools in North Carolina >