Fun, modern, and with beautiful architecture, Tulsa is an amazing place to live in Oklahoma.
The city benefits from great economic growth that guarantees outstanding job opportunities.
The school system is excellent and you will quickly find the perfect place to start a new career.
Sponsored Listings
Plumbers annual average salary in Oklahoma is $54,032 - ABOVE U.S. AVERAGE!
Tulsa Pipe Trades Training Center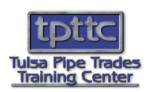 About the School
It is the mission of the Tulsa Pipe Trades Training School to meet the education needs of plumbers, pipe fitters, welders, and refrigeration and air conditioning mechanics.
This is achieved through careful instruction by qualified instructors who are committed to the journeymen members needed to upgrade their skills as the industry demands.
Its intensive 5-year apprenticeship programs provides opportunities for non-college bound youth to have challenging and well-paying careers with a secure future in today's economy.
Courses Offered
The plumbing apprenticeship program offers dynamic training and interesting classes that will boost your career chances.
Apprentices are selected from applicants using a selection procedure by the Joint Apprenticeship and Training Committee.
The apprentices work for an employing signatory contractor during the day and attend 3 hour apprentice training classes 2 nights a week for 36 weeks.
Each school term (September through May) consists of a minimum of 216 class hours.
Apprentices are evaluated at the end of each 6-month period of apprenticeship and are advanced providing their job performance, class attendance, grades, monthly work cards and text book payments meet all requirements of the Joint Apprenticeship and Training Committee.
Visit School Website

Address: 8602 E. 46th Street in Tulsa, OK 74145
Central Technology Center

About the School
Central Technology Center is innovative and creative, visionary and agile, dedicated and welcoming to all people who want more out of life.
Its roots are set in a tradition of training highly-skilled technicians in high-demand occupations.
The Technology Center utilizes state-of-the-art equipment and technology, as it commits to meeting your expectations for quality education.
Courses Offered
A shortage of licensed plumbers in Oklahoma and the boom in the construction industry has created excellent job opportunities for graduates.
You can expect to find a job immediately once you finish your training at Central Tech.
Plumbers assemble, install, or repair a variety of fixtures, pipes, or drainage systems to local codes.
They typically specialize in repair of existing plumbing systems or new construction.
Plumbers travel to multiple job sites each week so if you like working in a different location each day this is the career for you.
Once you have a combination of three years of training and work experience you can sit for a plumbing contractor exam, the highest-ranking licensed plumber in Oklahoma.
Plumbers with a contractor level license can own their own business.
Visit School Website

Address: 3 CT Circle Drumright, OK 74030
Mid-Del Tech Center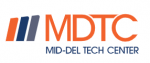 About the School
Mid-Del Technology Center is one of the largest and most respected place to start a technological career in Oklahoma.
The center provides the best technological programs and classes that will provide you a contemporary and comprehensive education.
The facilities and equipment are very modern and they will help you reach your full potential.
Courses Offered
The plumbing apprenticeship program takes around 900 hours to finish.
Further employment and study in the plumbing career field may possibly lead to a licensed journeyman Plumber.
This career major is an introduction to the plumbing trade, safety
practices, tools and equipment and the responsibilities of a person working in the construction industry.
Students have the opportunity to earn up to 1 year of credit towards Apprenticeship time with the Oklahoma Construction Industries Board.
The total cost for the program is 2700 USD plus textbooks, supplies, and fees.
In just a few months you will be ready to embrace a new high-paid and dynamic career.
Visit School Website

Address: 1621 Maple Dr Midwest City, OK 73110
---
Plumber Schools by City in Oklahoma
See all schools in Oklahoma >