With some of the best opportunities and businesses in the state, Oklahoma City is an amazing place to live in.
The jobs in this city are amazing thanks to the healthy and steady economy.
The schools and colleges in the city are amazing and they offer excellent programs.
Sponsored Listings
Plumbers annual average salary in Oklahoma is $54,032 - ABOVE U.S. AVERAGE!
Mid-Del Tech Center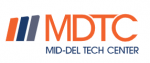 About the School
Mid-Del Technology Center is one of the largest and most respected place to start a technological career in Oklahoma.
The center provides the best technological programs and classes that will provide you a contemporary and comprehensive education.
The facilities and equipment are very modern and they will help you reach your full potential.
Courses Offered
The plumbing apprenticeship program takes around 900 hours to finish.
Further employment and study in the plumbing career field may possibly lead to a licensed journeyman Plumber.
This career major is an introduction to the plumbing trade, safety
practices, tools and equipment and the responsibilities of a person working in the construction industry.
Students have the opportunity to earn up to 1 year of credit towards Apprenticeship time with the Oklahoma Construction Industries Board.
The total cost for the program is 2700 USD plus textbooks, supplies, and fees.
In just a few months you will be ready to embrace a new high-paid and dynamic career.
Visit School Website

Address: 1621 Maple Dr Midwest City, OK 73110
Oklahoma State University

About the School
Oklahoma State University-Oklahoma City, in partnership with ed2go, offers online open enrollment programs designed to provide the skills necessary to acquire professional level positions for many in-demand occupations.

Its programs are designed by a team of professionals from each respective field, providing you with effective web-based learning programs.
Instructors/mentors are actively involved in your online learning experience, responding to any questions or concerns, as well as encouraging and motivating you to succeed.
All online programs are not for college credit.
Your work within your online program cannot be reflected on a transcript.
However, you will receive a certificate to reflect your successful completion. 
Courses Offered
The plumbing program trains for a career in plumbing.
If you want to work as a plumber, the Foundations of Plumbing course will teach you the fundamental, job-ready skills relevant to the plumbing and piping industry.
In this self-paced course, you'll learn how to work on modern plumbing systems from in-depth course material developed by industry experts and employers.
You will learn the following:
Basic concepts of plumbing safety and the safety procedures for material and equipment use
The function of components required for the construction of standard piping and water supply systems
The use and meaning of specialty drawings associated with construction detail
The application and installation of standard plumbing fixtures
To identify piping materials and fixture types used in plumbing work
To perform the essential math functions, calculations, and interpretation of the plumbing codes required to complete standard plumbing services
You will learn specialized plumbing skills and terminology for residential, commercial, and industrial plumbing systems.
In addition, this course teaches the math, geometry, and physical principles needed to work on plumbing systems.
By course completion, you will possess the specialized skills and technical knowledge needed to start a career in plumbing.
Visit School Website

Address: 900 N. Portland Ave. Oklahoma City, OK 73107
Central Technology Center

About the School
Central Technology Center is innovative and creative, visionary and agile, dedicated and welcoming to all people who want more out of life.
Its roots are set in a tradition of training highly-skilled technicians in high-demand occupations.
The Technology Center utilizes state-of-the-art equipment and technology, as it commits to meeting your expectations for quality education.
Courses Offered
A shortage of licensed plumbers in Oklahoma and the boom in the construction industry has created excellent job opportunities for graduates.
You can expect to find a job immediately once you finish your training at Central Tech.
Plumbers assemble, install, or repair a variety of fixtures, pipes, or drainage systems to local codes.
They typically specialize in repair of existing plumbing systems or new construction.
Plumbers travel to multiple job sites each week so if you like working in a different location each day this is the career for you.
Once you have a combination of three years of training and work experience you can sit for a plumbing contractor exam, the highest-ranking licensed plumber in Oklahoma.
Plumbers with a contractor level license can own their own business.
Visit School Website

Address: 3 CT Circle Drumright, OK 74030
---
Plumber Schools by City in Oklahoma
See all schools in Oklahoma >