Renowned all over the world for its uniqueness and beauty, New York is a great place to be.
The economy is one of the most stable, dynamic, and diverse in the world and it offers great jobs.
The schools and colleges are world-famous and you will quickly find the perfect start for a great career.
Sponsored Listings
Plumbers annual average salary in New York is $61,677 - ABOVE U.S. AVERAGE!
Apex Technical School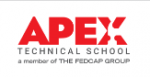 About the School
Since 1961, Apex Technical School has enjoyed a rich tradition of service to New Yorkers. Apex is licensed by the New York State Education Department.
Apex Technical School offers quality hands-on training that provides you with marketable skills for employment after graduation.
The school's founders were licensed marine, stationary and refrigeration engineers who were well known in union and trade association activities.
They developed a trade school for the purposes of offering a hands-on quality education.
With nearly 60 years of technical education and shop training under its belt, Apex is one of the top trade schools in New York City.
Courses Offered
At Apex Technical School, be taught the skills you need to enter the plumbing trade.
The program covers core skills such as the use of hand and power tools, fixtures, faucets, fittings, DWV piping and valves.
You are also taught pipefitting skills, such as sprinkler fitting and fabrication, flange and groove, and socket and butt weld pipe fabrication.
Its plumbing classes give you a total of 900 hours of plumbing and pipefitting training.
Half of the training takes place in class where you will be taught history, concepts and plumbing safety.
The other half takes place in a business-like manner, giving students the opportunity to apply theory with hands-on training.
It will prepare you for the perfect apprenticeship and help you apply to great jobs.
Visit School Website

Address: 11-05 44th Drive Long Island City, NY 11101
Berk Trade and Business School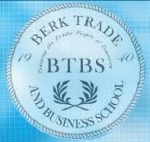 About the School
Berk Trade and Business Schools is the best place in the state to start a career in the plumbing, piping, and electrical field.
Its trainers and teachers are selected from the work field and they will teach all the tricks of the trade in a very short time.
Come and discover the coolest campus atmosphere that will stay with you for a lifetime.
Courses Offered
The Comprehensive Plumbing Program is a 30-week all-inclusive program that prepares a student to enter the plumbing field by familiarizing students with the principles of the residential and commercial plumbing trade.
During each section of instruction, the students receive the necessary classroom and lab instruction pertaining to the subject that is being taught.
After students have obtained the necessary math skills and basic theory, they will design and install various plumbing applications in appropriate settings.
Experienced instructors teach students how to layout, measure, install and connect various types of pipes and fittings, boilers, water heaters and heating systems.
Students also learn to read blueprints and commercial drawings and use various plumbing tools.
The program provides all the basic principles and working concepts along with practical hands-on training.
Strong technical understanding, reasoning ability and problem-solving skills are essential attributes of a successful plumber.
Graduates of this program are qualified as entry-level Plumber Apprentices who may work in residential, commercial, industrial maintenance and repair settings under the supervison of a licensed plumber.
Visit School Website

Address: 33-09 Queens Blvd 2FL Long Island City NY 11101
LaGuardia Community College

About the School
As the largest continuing education division among all the CUNY campuses and one of the most comprehensive in the country, LaGuardia Community College offers a wide range of programs that serve thousands of New Yorkers of diverse cultures, ages, ethnicities, and educational and economic backgrounds.
If you are considering going to a community college that offers technical and trade programs, LaGuardia Community College offers the best in quality education and selected trainers, instructors, and staff to support you in your career and professional goals.
Courses Offered
Begin a career in the plumbing field with LaGuardia Community College's hands-on training course.
You will learn about construction safety; construction math; plumbing drawings; plastic, copper, cast-iron, and carbon steel pipe and fittings; plumbing fixtures; water distribution systems; and drain, waste and vent systems.
The course includes OSHA 30 hour certification as well as 10-hour Site Safety Training and uses the industry recognized National Center for Construction Education & Research Construction Core and Plumbing Level 1 curricula.
Tuition includes cost of books and materials.
Visit School Website

Address: 31-10 Thomson Avenue Long Island City, NY 11101
---
Plumber Schools by City in New York
See all schools in New York >