Fun, dynamic, and full of life, Louisville is one of the best places to be in Kentucky.
The economy of the city is in full development and the business sector offers great job and growth opportunities.
The education here is great and you will find the perfect program for your career in a very short time.
Sponsored Listings
Plumbers annual average salary in Kentucky is $53,996 - ABOVE U.S. AVERAGE!
Jefferson Community and Technical College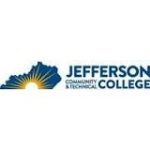 About the School
Jefferson Community and Technical College is the equivalent of quality in the world of technical and vocational education in Kentucky.
The college has multiple quality awards to attest to your choice of education.
In terms of options, the college offers a very wide range of programs and classes that will help you start a new career or upgrade the current one.
To meet the diverse needs of our students we offer certificates, diplomas, associate degrees, and non-credit programming.
Jefferson Community and Technical College transforms lives and communities through educational excellence in an inclusive environment that opens doors for all students.
Courses Offered
Installing water supply and waste disposal systems in residential, commercial, and highly complex industrial sites is the focus of the plumbing program.
In addition to practical experiences, instruction is given in laws and codes, blueprint reading, drawing, special equipment and other related areas.
Plumbers work in the construction occupations as well as maintenance work for a variety of industrial, commercial, and government employers.
The diploma for Plumbing Technology will earn you one year of work experience towards your Journeyman Plumber license.
The state of Kentucky requires two years of work experience to be eligible to become a Journeyman Plumber.
Visit School Website

Address: 109 East Broadway Louisville, KY 40202
Elizabethtown Community and Technical College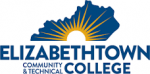 About the School
Elizabethtown Community and Technical College is part of a very large educational organization that gathers the best schools and colleges in the entire state.
The quality of the programs here is very high and you will quickly discover the best one for you.
The best part about being in this program is the apprenticeship and practical training in the best facilities.
Elizabethtown Community and Technical College educates, empowers, and equips the diverse members of our region to compete in a complex workforce and improve their quality of life.
Courses Offered
One of the best programs is plumbing technology.
This program will open many job opportunities in the near future and it can be finished in under a year, getting you ready for apprenticeship.
Progression is contingent upon achievement of a grade of "C" or better in each plumbing and blueprint reading course & maintenance of a 2.0 grade point average or better.
If you are looking into becoming the best there is in the plumbing industry, ECTC's plumbing program has one of the highest standards there is.
Visit School Website

Address: 600 College Street Road Elizabethtown, KY 42701
Campbellsville University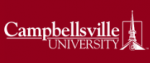 About the School
Campbellsville University is a widely-acclaimed Kentucky-based Christian university located in Campbellsville, Ky. and was founded in 1906.
Campbellsville University is a comprehensive, Christian institution that offers non-credit technical programs, along with certificates, associates, undergraduate and graduate programs.
The university is dedicated to academic excellence solidly grounded in the liberal arts that fosters personal growth, integrity and professional preparation within a caring environment.
The university prepares students as Christian servant leaders for life-long learning, continued scholarship by linking discovery research to knowledge at the doctoral level, and active participation in a diverse, global society.
Courses Offered
Campbellsville University's Plumbing Technology program is designed to prepare students for a career in the plumbing industry.
This 9-month program concentrates on basic fundamentals as well as a broad spectrum of skills in this diverse industry.
In addition to learning the skills of the trade, students will be prepared to enter into, and navigate their way through, a career in plumbing.
They will learn how to write and maintain a resume; how to interview; and how to communicate with co-workers, management, and customers.
The Plumbing Technology program starts at zero and ends with students having the opportunity to earn the Kentucky Journeyman Plumber License.
It is not necessary to have any experience to reach this goal – only the drive and determination to learn a skilled trade in high demand.
Visit School Website

Address: 1 University Drive Campbellsville, KY 42718
---
Plumber Schools by City in Kentucky
See all schools in Kentucky >