Fun, dynamic, and full of life, Louisville is one of the best places to be in Kentucky.
The economy of the city is in full development and the business sector offers great job and growth opportunities.
The education here is great and you will find the perfect program for your career in a very short time.
Sponsored Listings
Plumbers annual average salary in Kentucky is $53,996 - ABOVE U.S. AVERAGE!
Jefferson Community and Technical College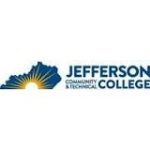 Jefferson Community and Technical College is the equivalent of quality in the world of technical and vocational education in Kentucky. The college has multiple quality awards to attest to your choice of education. In terms of options, the college offers a very wide range of programs and classes that will help you start a new career or upgrade the current one.
The plumbing technology program takes 2 or 4 semesters, depending on your choice. Dive into this program and discover your best skills, tips, tricks and knowledge of this field.
Visit School Website

Address: 109 E Broadway Louisville, KY
Elizabethtown Community and Technical College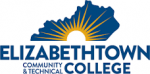 Elizabethtown Community and Technical College is part of a very large educational organization that gathers the best schools and colleges in the entire state. The quality of the programs here is very high and you will quickly discover the best one for you. The best part about being in this program is the apprenticeship and practical training in the best facilities.
One of the best programs is plumbing technology. This program will open many job opportunities in the near future and it can be finished in under a year, getting you ready for apprenticeship.
Visit School Website

Address: 600 College Street Rd Elizabethtown, KY
---
Plumber Schools by City in Kentucky
See all schools in Kentucky >