Fort Collins is a modern, developed, and fun place to be in Colorado.
The city has a very healthy and vibrant economy that constantly offers new job opportunities.
The school system is very high-quality and it offers the best programs in the area.
Sponsored Listings
Plumbers annual average salary in Colorado is $57,210 - ABOVE U.S. AVERAGE!
Emily Griffith Technical College

About the School
Emily Griffith Technical College is among the largest and oldest technical educational facilities in the whole country.
The Technical College was founded in 1916 and is the higher education arm of Denver Public Schools.
It offers one of the lowest tuition rates in Colorado.
Financial aid and scholarships are available to those who qualify.
Emily Griffith Technical College is committed to excellence and diversity.
Its quality educational institution accepts individuals as they are and assists them in becoming the best that they can be.
Embracing this commitment, the school addresses the rapid pace of technological change and strives to be an innovative leader where change and creativity are celebrated.
Emily Griffith strives to develop and maintain the best educational opportunities in the best educational environment possible.
Courses Offered
Plumbing is an important industry and plumbers are an in-demand career.
You can get started in the field as an apprentice and earn a living while you learn the skills.
In an apprenticeship program like plumbing, you'll gain experience through on-the-job training and coursework provided by apprenticeship partners.
Plumber apprenticeship programs typically last four to five years.
If you are interested in the Plumber apprenticeship, you must be 18 years or older with a high school diploma or GED and have a valid driver's license.
Visit School Website

Address: 1860 Lincoln Street 6th Floor Denver, CO 80203
Colorado State University

About the School
SU Professional Education, in partnership with ed2go, offers online open enrollment programs designed to provide the skills necessary to acquire professional level positions for many in-demand occupations.

Its programs are designed by a team of professionals from each respective field, providing you with effective web-based learning programs.
Instructors/mentors are actively involved in your online learning experience, responding to any questions or concerns, as well as encouraging and motivating you to succeed.
Courses Offered
There is a shortage of skilled plumbers.
With an aging infrastructure and dwindling trade workforce, the demand for plumbers has never been greater.
With the right training, you could enter and build a scalable career in this high-demand field.
If you want to work as a plumber, the Foundations of Plumbing course will teach you the fundamental, job-ready skills relevant to the plumbing and piping industry.
In this self-paced course, you'll learn how to work on modern plumbing systems from in-depth course material developed by industry experts and employers.
You will learn the following:
Basic concepts of plumbing safety and the safety procedures for material and equipment use
The function of components required for the construction of standard piping and water supply systems
The use and meaning of specialty drawings associated with construction detail
The application and installation of standard plumbing fixtures
To identify piping materials and fixture types used in plumbing work
To perform the essential math functions, calculations, and interpretation of the plumbing codes required to complete standard plumbing services
By course completion, you will possess the specialized skills and technical knowledge needed to start a career in plumbing.
Visit School Website

Address: 2545 Research Blvd. Fort Collins, CO 80526 US
Red Rocks Community College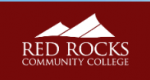 About the School
Since 1969, Red Rocks Community College has assisted students in meeting ambitious career and educational goals in an exciting, collaborative environment with multiple pathways to success.
It delivers career-enhancing courses, certificate programs and degrees that represent a solid investment in each student's goals and career success.
Red Rocks Community College embraces the leadership role of providing education that is firmly rooted in real-world applicability.
Red Rocks Community College has campuses in Lakewood and Arvada.
Courses are delivered in formats from traditional classroom, online, self-paced, and weekend classes.
Courses Offered
The plumbing profession is the largest area of the construction industry and one of the highest paying fields in construction.
In addition to job stability, a career in plumbing can offer a starting pay of at least 30,000 USD. Skilled workers average 80,000 USD to 90,000 USD.
Educational opportunities include Service Plumbing, Heating Repair and Maintenance and preparation for all of the state plumbing exams, including the written and practical sections of these exams.
You can earn certificates.
Special job upgrade workshops and seminars include Cross Connection Control Technician Training, Backflow Prevention Certification, along with other special topics.
Visit School Website

Address: 13300 W. 6th Ave. Lakewood, CO 80228
---
Plumber Schools by City in Colorado
See all schools in Colorado >