Aurora is among the most beautiful and friendly places to be in Colorado.
The city benefits from a stable and developed economy that constantly grants new jobs.
The educational facilities are excellent and you will easily find the perfect place to start your education.
Sponsored Listings
Plumbers annual average salary in Colorado is $57,210 - ABOVE U.S. AVERAGE!
Emily Griffith Technical College

About the School
Emily Griffith Technical College is committed to excellence and diversity.
Its quality educational institution accepts individuals as they are and assists them in becoming the best that they can be.
Embracing this commitment, the school addresses the rapid pace of technological change and strives to be an innovative leader where change and creativity are celebrated.
Emily Griffith strives to develop and maintain the best educational opportunities in the best educational environment possible.
Courses Offered
Plumbing is an important industry and plumbers are an in-demand career.
Plumbers specialize in installing and maintaining systems used for water, sewage and drainage.
Plumbers install and repair pipes and plumbing fixtures.
You can get started in the field as an apprentice and earn a living while you learn the skills.
In an apprenticeship program like plumbing, you'll gain experience through on-the-job training and coursework provided by apprenticeship partners.
Plumber apprenticeship programs typically last four to five years.
The plumbing trade program will give you some of the most practical and modern skills in the area.
If you are interested in the plumber apprenticeship, you must be 18 years or older with a high school diploma or GED and have a valid driver's license.
This program will quickly turn you into an amazing professional and also assist you with job placement.
Visit School Website

Address: 1860 Lincoln Street 6th Floor Denver, CO 80203
Red Rocks Community College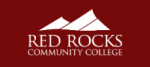 About the School
Since 1969, Red Rocks Community College has assisted students in meeting ambitious career and educational goals in an exciting, collaborative environment with multiple pathways to success.
It delivers career-enhancing courses, certificate programs and degrees that represent a solid investment in each student's goals and career success.
Red Rocks Community College embraces the leadership role of providing education that is firmly rooted in real-world applicability.
Red Rocks Community College has campuses in Lakewood and Arvada.
Courses are delivered in formats from traditional classroom, online, self-paced, and weekend classes.
Courses Offered
The plumbing profession is the largest area of the construction industry and one of the highest paying fields in construction.
In addition to job stability, a career in plumbing can offer a starting pay of at least 30,000 USD. Skilled workers average 80,000 USD to 90,000 USD.
Courses in this program provide basic job-entry skills as well as job upgrading.
Educational opportunities include Service Plumbing, Heating Repair and Maintenance and preparation for all of the state plumbing exams, including the written and practical sections of these exams.
Special job upgrade workshops and seminars include Cross Connection Control Technician Training, Backflow Prevention Certification, along with other special topics.
Visit School Website

Address: 13300 W. 6th Ave. Lakewood, CO 80228
Western States College of Construction

About the School
The mission of the Western States College of Construction is to become the symbol of educational excellence that fuels the success of its graduates, industry, and society.
It envisions to provide the opportunity for each member of its community to build and sustain an exceptional career while making a positive difference in our community and our country.
It holds itself accountable to the values of excellence, integrity, and compassion in the development of its curriculum, programs, and the service we provide to the industry and the community.
Courses Offered
Plumbers are often the first and the last trade on the jobsite.
They begin with the underground piping of a building, install the vertical construction and complete the project by setting the fixtures and completing start-up of all plumbing systems in the building.
Plumbers also provide service for all plumbing systems, regardless the type of building or home.
With a growing focus on green technologies, water conservation and energy efficiency, the demand for plumbers will significantly increase in the coming years.
Plumbing is a five year program in which students will receive a minimum of 1,700 hours per year of on-the-job-learning and approximately 246  hours per year of related instruction.
You will learn all the knowledge and acquire practical skills to thrive in the plumbing industry.
Visit School Website

Address: 1391 Speer Blvd, Ste. 450 Denver, CO 80204
---
Plumber Schools by City in Colorado
See all schools in Colorado >