Tranquil, beautiful, and very developed, Birmingham is a great place to be in Alabama.
The economy and business sector offer great opportunities for everyday and excellent jobs.
The education system in Birmingham is great and you will get the chance to learn in the best schools.
Sponsored Listings
Plumbers annual average salary in Alabama is $53,767 - ABOVE U.S. AVERAGE!
Lawson State Community College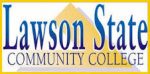 About the School
Lawson State Community College is a great place to start your education and to start a new career.
With a focus on student success, Lawson State Community College provides affordable and accessible quality educational opportunities, promotes economic growth, and enhances the quality of life for the diverse communities it serves.
Through innovative  instruction and lifelong learning opportunities, the College prepares students for college transfer, gainful employment, and career advancement.
The staff and teachers are some of the warmest and most professional in the whole region and they will teach you only the best and newest information.
Courses Offered
The plumbing program is one of the best among the vocational ones.
The plumbing program enables students to enter a field that has great reward.
When a student first enters the plumbing program he or she is given an application to hold an apprentice card.
In addition to residential work, you will also learn to do installation for new construction, pipe-laying, and pipe-fitting.
After completion students have the opportunity to either join the plumbers union or work for a company.
One year after holding an apprentice card a student can sign up to take the journeyman test, which is a state license.
Visit School Website

Address: 3060 Wilson Rd SW Birmingham, AL
J F Ingram State Technical College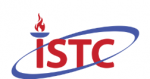 About the School
Willing to start a technical career and don't know where? Wonder no more! Come and meet us at J.F. Ingram State Technical College and discover the best labs, resources, and teachers for your future career.
The technical college has national recognition for its high-quality programs and for the professionalism of its graduates that make its staff and faculty proud every day.
Courses Offered
The plumbing program is an excellent choice if you want an exciting career.
Plumbing is a 60 semester hour program combining classroom theory with hands-on practice in the laboratory.
Requirements for the certificate of completion include four academic courses totaling 12 semester hours and all required career technical courses.
Students can also earn stackable short term certificates and industry certifications.
This program is designed to help students acquire the knowledge, skills and abilities needed to prepare for successful entry-level employment in the plumbing industry.
Visit School Website

Address: 5375 Ingram Rd Deatsville, AL
---
Plumber Schools by City in Alabama
See all schools in Alabama >