Full of life and opportunities, Charleston is an amazing place to be and live in Virginia.
The economic possibilities of this city are amazing and it has lots of great jobs available.
The educational district is great and you will easily find the perfect program for you.
Sponsored Listings
Plumbers annual average salary in West Virginia is $50,928 - ABOVE U.S. AVERAGE!
Carver Career and Technical Education Center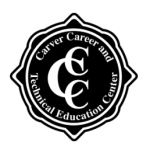 About the School
The mission of Carver Career and Technical Education Center is to provide educational programs to equip secondary and adult students with the skills for employment, career advancement, and continued education while partnering with employers to meet evolving industry standards.
Carver employs teachers to assist technical students in developing good basic math, reading, science, communication skills, and locating information.
Carver Career and Technical Education Center has three major objectives for our training programs, which are to help students develop the job skills and knowledge that will enable them to get jobs, prepare them for college or other post-secondary education and training, and assist employed adults in keeping up-to-date in their field and to develop new skills for advancement and promotion.
Courses Offered
In the technical program list, the plumbing one stands out as one of the most popular.
The plumbing program focuses on careers that will build a knowledge base and technical skills in all aspects of the plumbing industry.
Students will have the opportunity to earn NCCER certification for each skill set mastered and be exposed to skills to develop positive work ethics.
Students are able to work as plumbers' helpers and are eligible to take the International Code Council Building Codes Specialist with the plumbing option and 10-hour OSHA Training.
Visit School Website

Address: 4799 Midland Dr, Charleston, WV 25306
West Virginia Higher Education Policy Commission

About the School
West Virginia's four-year public higher education system includes 12 campuses that offer vast opportunities for a high-quality education at an affordable cost.
Together with these institutions and the state's Community and Technical College System, the West Virginia Higher Education Policy Commission is working to arm 60 percent of the Mountain State's workforce with a formal credential beyond high school by 2030 — nearly doubling the percentage of working-age West Virginians with a postsecondary education over the next decade.
The Higher Education Policy Commission, together with the Community and Technical College System of West Virginia, has launched "College for West Virginia" as a new and expanded resource for West Virginians planning their postsecondary education.
Courses Offered
The plumbing program prepares individuals to practice as licensed plumbers by applying technical knowledge and skills to lay out, assemble, install, and maintain piping fixtures and systems for steam, natural gas, oil, hot water, heating, cooling, drainage, lubricating, sprinkling, and industrial processing systems in home and business environments.
The program is available in two options:
Certificate/Diploma
Associate Degree
The course includes instruction in source determination, water distribution, waster removal, pressure adjustment, basic physics, technical mathematics, blueprint reading, pipe installation, pumps, welding and soldering, plumbing inspection, and applicable codes and standards.
You will learn all the necessary theoretical knowledge and acquire all practical skills to thrive in the plumbing industry.
Visit School Website

Address: 1018 Kanawha Boulevard, East - Suite 700 Charleston, WV 25301
---
Plumber Schools by City in West Virginia
See all schools in West Virginia >