Spokane is famous for its tranquil atmosphere and some of the best living facilities.
The city has a very modern and dynamic economy that offers amazing jobs.
The educational institutions are very high-quality and they will help you achieve all your dreams.
Sponsored Listings
Plumbers annual average salary in Washington is $61,390 - ABOVE U.S. AVERAGE!
Perry Technical Institute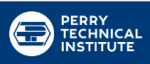 About the School
Established in 1939, Perry Technical Institute is a private, non-profit educational institution which offers 14 specialized technical training programs.
Perry Tech's campus is located in Yakima, WA which is in south central Washington, 144 miles southeast of Seattle, Washington and 188 miles northeast of Portland, Oregon.
The school is located in a multicultural, semi-rural community of about 93,000 people.
Perry offers 14 programs and serves more than 700 students.
Over the years, Perry Technical Institute has tailored its programs to meet the needs of industry.
While the course offerings have changed in response to these needs, the mission of the school has remained the same.
Perry Tech serves industry by preparing workers with both technical skills and positive work habits.
Courses Offered
The 1-year Plumbing Technician program prepares students for careers as entry-level plumbing technicians in residential, commercial, or industrial fields.
Students study safety, fittings, power tools, drains, backflow, venting, and water distribution systems.
Training includes the installation of piping, fixtures, valves, water heaters, and professional development for the plumbing industry.
The Uniform Plumbing Code is used and applied throughout the program, and the Washington State Department of Labor & Industries may recognize this one year of training toward the (01) journey level certification.
Additionally, students study plumbing fundamentals, math and blueprint reading, finish and advanced plumbing as well as professional development in an effort to create well-rounded technicians.
Halfway through the program, students are provided an opportunity to participate in an externship where they begin to identify their desired work environment and gain real-world experience prior to entering the workforce.
From sanitary to sewer and water supply systems, there are many aspects to the trade that can allow you to install and service day-to-day systems such as showers, sinks, water heaters, and more
Visit School Website

Address: 2011 W. Washington Ave Yakima, WA 98903
Plumbers and Steamfitters Local 44

About the School
Exceptional training is a longstanding hallmark of Local 44.
From its five-year apprenticeship program to its specialized classes for journeymen, it offers a flexible curriculum that not only supports its members but also furthers its trade.
With a broad collection of training modules and equipment, its training center is one of the most advanced pipefitting/steamfitting facilities in the United Association.
It reflects its time-honored approach where its apprentices learn from its journeymen and are expected to pass their knowledge on to the next generation.
Courses Offered
By becoming a member of Local 44, you will have choices to pursue many opportunities in the pipe trade profession.
This trade involves more than simply installing pipe and valves.
As a skilled craft person you will be expected to interpret blueprints and flow charts, measure and cut piping to exact dimensions and install a piping system that includes valves, pumps and possibly backflow prevention devices.
The joining of these systems may be by welding, brazing or soldering – no matter our members are qualified and certified to these processes.
If you posses these skills already or what to learn these skills in its state of the art training facility, Local 44 is the place for you.
Visit School Website

Address: 3915 E. Main Ave. Spokane, Washington 99202
Spokane Community College

About the School
Spokane Community College is one of two accredited institutions of Community Colleges of Spokane and one of the largest community colleges in the state.
SCC is known for leading programs in automotive, aviation, cosmetology, culinary arts, healthcare, machining and welding, just to name a few.
It also trains and certifies many professionals through its Apprenticeship and Journeyman Training Center and the popular Avista/SCC Lineworker School.
SCC provides associates degrees and transfer-ready programs to open your path to a four-year college or university.
The main campus is located in Spokane, with centers in Colville, Newport, Republic and Inchelium.
Courses Offered
The United Association of Journeymen and Apprentices of the Plumbing and Pipe Fitting Industry of the United States, Canada, affiliated with the national building trades, represents approximately 340,000 plumbers, pipefitters, sprinkler fitters, service technicians and welders in local unions across North America.
SCC also honors a federation agreement with both the Australian Plumbing Trades Employees Union and Irish Technical, Engineering Electrical Union.
You need to be at least 18 years old and have a high school diploma or its equivalent to qualify to the plumbing apprenticeship program at SCC.
Visit School Website

Address: 3915 E Main Spokane, WA 99202
---
Plumber Schools by City in Washington
See all schools in Washington >