Large, modern and with some of the best opportunities in the state, Albuquerque is a great place to be.
The economy is in full development and offers excellent jobs and business opportunities.
The school system is very modern and provides something for the needs of each student.
Sponsored Listings
Plumbers annual average salary in New Mexico is $52,538 - ABOVE U.S. AVERAGE!
Central New Mexico Community College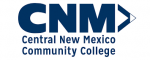 About the School
Central New Mexico Community College offers some of the best educational and growth opportunities.
At CNM,  its mission is to be a leader in education and training with the vision of changing lives, building community.
The college is found in many cities all over the state and gains its fame from its modern and open-minded professors.
The college also offers a wide range of programs that are perfect for those who want a technical, vocational or theoretical career.
Courses Offered
The plumbing training program is a great choice for an independent and successful career.
The Plumbing and Gas Fitting program teaches installing, repairing, and maintaining common residential and commercial plumbing and piping systems.
Earn an Associate of Applied Science or certificate and pursue work as a Septic Tank Servicer, Pipelayer, and more.
You will learn the knowledge and acquire practical skills that you will need to thrive in the plumbing industry.
Visit School Website

Address: 900 University Blvd SE, Albuquerque, NM 87106
Santa Fe Community College

About the School
For more than 35 years, Santa Fe Community College has been the gateway to success for individuals and the community by providing affordable, high-quality educational programs that serve the social, cultural, technological and economic needs of a diverse community.
SFCC is designated a Best for Vets and a  military-friendly school.
The college serves more than 13,000 students per year in its credit, noncredit and adult programs
Courses Offered
If you're a good problem solver and enjoy troubleshooting, a plumbing degree or certificate from the Santa Fe Community College's Plumbing Program can lead to a lucrative career as a professional plumber.
Whether you're starting out in the field or want to upgrade your abilities, this program can help you advance in your career or start your own business.
SFCC's Plumbing Program gives you the tools you need to install and upgrade plumbing systems, build new residential and commercial spaces from blueprints, and install and maintain sustainable water catchment and solar hot water systems.
You'll gain the skills required to become a plumber, from basic plumbing and pipe fitting to repair, the latest technological applications for maintenance and remodeling.
If you choose to advance your plumbing education with an Associate of Science degree in building technologies and construction, you'll be eligible to take the National Center for Construction Education and Research and Associate General Contractors of American Journeyman certification exams.
Visit School Website

Address: 6401 Richards Avenue Santa Fe, New Mexico 87508
Northern New Mexico College

About the School
Northern New Mexico College has fulfilled the educa­tional needs of the region for over a century.
Originating in 1909 as the Spanish American Normal School in El Rito, Northern now offers more than 50 bachelor's, associate, and certificate programs in a wide variety of fields, including recently introduced programs in technical trades.
Northern New Mexico College is a Hispanic and Native American-serving comprehensive institution that will be recognized nationally for cultural sustainability, quality student learning and developing economically strong communities among diverse populations.
Popular programs include nursing and health sciences, business, liberal arts, education, and STEM programs.
The mission of Northern New Mexico College is to ensure student success by providing access to affordable, community-based learning opportunities that meet the educational, cultural, and economic needs of the region.
Courses Offered
The Certificate in Technical Trades (Plumbing Concentration) program will provide you with opportunities to develop marketable skills installing, repairing, and maintaining common residential and commercial plumbing systems.
The plumbing program was developed in collaboration with the United Association of Plumbers and Pipefitters local union 412.
The core principles and concepts of plumbing systems are covered in each course. Students completing this program may continue to an Associate Degree in Technical Trades (Plumbing).
This program is only offered to members of the Local 412 Plumbing & Pipefitters Union.
Visit School Website

Address: 921 N. Paseo de Oñate Española, NM 87532
University of New Mexico

About the School
University of New Mexico, Continuing Education Division, in partnership with ed2go, offers online open enrollment programs designed to provide the skills necessary to acquire professional level positions for many in-demand occupations.
The programs are designed by a team of professionals from each respective field, providing you with effective web-based learning programs.
Instructors/mentors are actively involved in your online learning experience, responding to any questions or concerns, as well as encouraging and motivating you to succeed.
Courses Offered
The plumbing course trains for a career in plumbing.
If you want to work as a plumber, the Foundations of Plumbing course will teach you the fundamental, job-ready skills relevant to the plumbing and piping industry.
In this self-paced course, you'll learn how to work on modern plumbing systems from in-depth course material developed by industry experts and employers.
You will learn the following:
Basic concepts of plumbing safety and the safety procedures for material and equipment use
The function of components required for the construction of standard piping and water supply systems
The use and meaning of specialty drawings associated with construction detail
The application and installation of standard plumbing fixtures
To identify piping materials and fixture types used in plumbing work
To perform the essential math functions, calculations, and interpretation of the plumbing codes required to complete standard plumbing services
By course completion, you will possess the specialized skills and technical knowledge needed to start a career in plumbing.
You will learn specialized plumbing skills and terminology for residential, commercial, and industrial plumbing systems.
In addition, this course teaches the math, geometry, and physical principles needed to work on plumbing systems.
Visit School Website

Address: 1634 Univeristy Blvd. NE Albuquerque, NM 87131
---
Plumber Schools by City in New Mexico
See all schools in New Mexico >