Large, modern and with some of the best opportunities in the state, Albuquerque is a great place to be.
The economy is in full development and offers excellent jobs and business opportunities.
The school system is very modern and provides something for the needs of each student.
Sponsored Listings
Plumbers annual average salary in New Mexico is $52,538 - ABOVE U.S. AVERAGE!
Central New Mexico Community College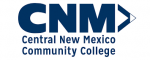 Central New Mexico Community College offers some of the best educational and growth opportunities. The college is found in many cities all over the state and gains its fame from its modern and open-minded professors. The college also offers a wide range of programs that are perfect for those who want a technical, vocational or theoretical career.
The plumbing training program is a great choice for an independent and successful career. The program takes around 1 year to finish the basic certificate level and it will open great opportunities in the future.
Visit School Website

Address: 900 University Blvd SE Albuquerque, NM
Santa Fe Community College

Santa Fe Community College is famous all over the state of New Mexico for having some of the best programs and classes. At this school you will have exclusive access to the best materials, textbooks and facilities that will help you polish your skills. The programs are tailored to respond to the needs of each industry and they will grant you an amazing career.
A very interesting program is the plumbing training. During the few months of training you will learn how to install, design, repair, and maintain any system and project in your future career.
Visit School Website

Address: 6401 Richards Ave Santa Fe, NM
---
Plumber Schools by City in New Mexico
See all schools in New Mexico >