Las Vegas is world-famous and known as the city that never sleeps.
The economy is among the best in the whole world and it offers constant growth and development.
The city also offers some of the best schools in Nevada and excellent theoretical and practical programs.
Sponsored Listings
Plumbers annual average salary in Nevada is $58,918 - ABOVE U.S. AVERAGE!
National Technical Institute

About the School
NTI strives to give students the hands-on training that employers are looking for, which will make its graduates immediately hirable in the HVAC, Plumbing, and Electrical job market.
Without jeopardizing quality, the faculty teaches in a rapid pace setting to get its graduates the skills they need in the quickest time possible to get them earning a better income quickly.
NTI's passion for its student's success drives it to provide unwavering support and commitment, helping them build brighter futures.
Courses Offered
Among NTI's technical programs, the plumbing one is excellent for the future, given that it is very desired.
Based on program selection, in as little as 12 or 16 weeks, NTI offers students a diversified program that guides them through the process of becoming a plumbing technician.
NTI's classes will cover subjects such as plumbing fundamentals, mathematics, blueprint reading, waste systems, water supply systems, finish and advanced plumbing.
It will also aim to create leaders in the field by focusing on professional development and job placement skills.
Visit School Website

Address: 1870 Whitney Mesa Dr. Henderson, NV 89014
PHCC Nevada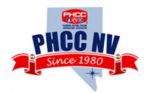 About the School
The Plumbing-Heating-Cooling Contractors Association is dedicated to the advancement and education of the plumbing and HVACR industry for the health, safety and welfare of society and the protection of the environment.
PHCC provides legislative advocacy, education and training to approximately 3,300 plumbing and HVACR open shop and union businesses and 65,000 technicians.
Its members work in the residential, commercial, new construction, industrial and service and repair segments of the construction industry.
Members of PHCC have access to a wide variety of resources and services, strengthening their reputation as the best choice for professionalism, reliable products and knowledgeable service and as a proud protector of public health and safety and the environment.
Courses Offered
PHCC Nevada's plumbing apprenticeship program is one of the best there is in the whole country.
The term of apprenticeship for this trade is 4 years of on-the-job-training, which include 4 years of night school.
Attendance at class sessions is mandatory and takes place 2 evenings per week as mandated by the PHCC-NV Education Foundation.
Apprentices will be under the supervision of qualified journeymen.
You need to at least 17 years old at the time of application and 18 years old at the time of selection for apprenticeship.
You also need to have a high school diploma or a GED to be considered.
Visit School Website

Address: 271 Sunpac Avenue Henderson, Nevada 89011
---
Plumber Schools by City in Nevada
See all schools in Nevada >