Fun, dynamic, and full of opportunities, St. Louis is an amazing place to be in Missouri.
The city offers many exciting jobs thanks to the stable and developed economy and business sector.
The educational system is by far one of the most dynamic in the state and you will have many interesting courses available.
Sponsored Listings
Plumbers annual average salary in Missouri is $54,780 - ABOVE U.S. AVERAGE!
Ranken Technical College

About the School
At Ranken Technical College the best way to prepare students for success in the real world is to begin treating them as professionals from day one.
For each hour of classroom instruction, its students spend at least three hours in a lab or shop setting, becoming proficient in the skills they need to excel in their careers.
This means that each student spends an average of 15 hours a week doing hands-on work with the guidance of expert instructors.
With this extensive practical experience, Ranken graduates are highly trained and fully equipped for successful careers.
Courses Offered
All Ranken Technical College's vocational programs are great and a very interesting one is plumbing.
Life and good health in any community depend on an ample supply of clean water and the ability to share and maintain this valuable resource.
To meet this need, Ranken offers a nine-month certificate program in Plumbing Technology.
You will learn to install, maintain and repair residential plumbing systems.
Its plumbing program is highly regarded in the St. Louis regional plumbing community and is one of the four original programs offered by Ranken since 1907.
You'll get hands on training learning how to become a plumber through Ranken's Community Development Corporation.
You will work on a real residential job site to install the necessary plumbing components.
Ranken Technical College's staff will guide you to find the best additional courses and apprenticeship for your future.
Visit School Website

Address: 4431 Finney Avenue St. Louis, MO 63113
St. Louis Community College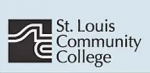 About the School
St. Louis Community College, in partnership with ed2go, offers online open enrollment programs designed to provide the skills necessary to acquire professional level positions for many in-demand occupations.
Its programs are designed by a team of professionals from each respective field, providing you with effective web-based learning programs.
Instructors/mentors are actively involved in your online learning experience, responding to any questions or concerns, as well as encouraging and motivating you to succeed.
Courses Offered
The plumbing program is an excellent choice if you want an independent career.
If you want to work as a plumber, the Foundations of Plumbing course will teach you the fundamental, job-ready skills relevant to the plumbing and piping industry.
You will learn specialized plumbing skills and terminology for residential, commercial, and industrial plumbing systems.
In addition, this course teaches the math, geometry, and physical principles needed to work on plumbing systems.
In this self-paced course, you'll learn how to work on modern plumbing systems from in-depth course material developed by industry experts and employers.
By course completion, you will possess the specialized skills and technical knowledge needed to start a career in plumbing.
Visit School Website

Address: 3221 McKelvey Road Bridgton, MO 63044
---
Plumber Schools by City in Missouri
See all schools in Missouri >