Minneapolis is among the largest and most developed cities in the whole country.
The economy and business sector are in full bloom and they offer amazing jobs and development opportunities.
You will be able to easily start a new career in this city given the multitude of amazing programs and schools.
Sponsored Ad
Plumbers annual average salary in Minnesota is $58,701 - ABOVE U.S. AVERAGE!
Saint Paul College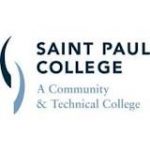 Come and discover the beauty of vocational careers and your true skills at Saint Paul College. The school is the ultimate choice if you want to polish the skills you already have or to start a new path. The labs, classes, and facilities are all new and updated and they will give you a perfect understanding of the career of your choice.
During the plumbing program, you will learn how to follow and interpret a blueprint, design, and system by yourself, repair, maintain, and update any system. Come and start a new future with us!
Visit School Website

Address: 235 Marshall Ave Saint Paul, MN
St Cloud Technical and Community College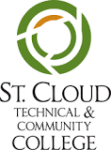 At St. Cloud Technical and Community College, you will find the perfect environment to grow and develop the skills and knowledge you desire. We provide a multitude of programs that will quickly give you professional career. Besides this, you will also have many amazing fun and leisure activities in our modern and dynamic campus.
The plumbing program offers great quality for your tuition fee, which is just 5537 USD, one of the lowest prices in the state. You will learn how to repair, maintain, and even design new plumbing systems in no time.
Visit School Website

Address: 1540 Northway Drive Saint Cloud, MN
Anoka Technical College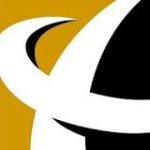 Anoka Technical College is a multi-campus school that has powerful branches all over the state. Our purpose is to provide high-quality and customized education to all the students that come to us. We will help you discover your true abilities and skills and guide you to the perfect vocational program, guaranteeing you a great career.
A very interesting and requested because it provides a solid foundation for an independent career. We offer different levels of education and we will help you get to work as soon as possible.
Visit School Website

Address: 1355 Highway 10 West Anoka, MN
---
Plumber Schools by City in Minnesota
See all schools in Minnesota >