Baltimore is renowned for its amazing history, atmosphere, and extraordinary opportunities.
The jobs available in this city are great and they offer some of the highest salaries in the state.
The educational system is excellent and it offers some of the best programs suitable for everyone.
Sponsored Listings
Plumbers annual average salary in Maryland is $59,164 - ABOVE U.S. AVERAGE!
Anne Arundel Community College

About the School
At Anne Arundel Community College, you have the chance to redefine yourself at any age and at any point in your life.
That's why there's something for everyone here!
When it comes to academics, its programs are innovative and award-winning.
In fact, AACC has won numerous national, regional and state awards that put us on par with, or above, many four-year colleges.
Its associate degrees and credit certificates prepare students for transfer to a four-year institution or to move into an immediate career.
If you're seeking career training, working to boost basic skills or pursuing new areas of interest, AACC offers noncredit professional training to meet your needs.
From fitness to local history to the coolest kid summer camps, it has courses that will expand your mind and fuel your soul.
Courses Offered
The plumbing training program can be done at different levels of skills and takes a rather short time to finish.
AACC's plumbing programs provide you with an in-depth background of the plumbing industry.
By combining classroom instruction with hands-on training, you will develop the skills needed for design, installation, maintenance and troubleshooting plumbing systems for residential and commercial applications.
Plumbing Apprenticeship is a four-year program that will take you from the basics to being prepared to take the journeyman's test.
The training opportunities allow you to enter formal apprenticeship training, combining on-the-job training with time in school.
Programs are available through Maryland Plumbing Heating Cooling Contractors Association.
The program is entirely focused on real-life skills and challenges and it will help you start a fresh new career in no time.
Visit School Website

Address: 101 College Parkway Arnold, MD 21012-1895
Howard Community College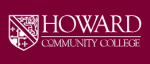 About the School
Howard Community College is the primary hub for higher learning in one of the most vibrant, best-educated counties in Maryland.
It is proud to serve the community and to provide pathways to success for everyone whose life goals can be realized through education.
It offers outstanding two-year degree and certificate programs built around careers that are in demand.
Offering affordable options for degrees and certificates, HCC is a smart choice, with courses that will transfer to any one of a long list of four-year institutions and education that will prepare you for the workforce.
Students of all ages and educational levels also can prepare for a new career, sharpen job skills or explore personal interests through the many programs in its noncredit, Continuing Education and Workforce Development division.
HCC makes higher education accessible with multiple locations, flexible scheduling and online, hybrid and accelerated learning formats.
Its campus boasts state-of-the-art facilities, a vibrant cultural and arts scene, and an incredibly dedicated faculty and staff that make it all possible.
Courses Offered
The demand for professionals who are trained to install, maintain, and repair plumbing systems is constant and rapidly growing.
HCC's Plumbing Apprenticeship Program is designed to cultivate the next generation of skilled technicians to work in the plumbing industry – in both residential and commercial environments.
Apprentices acquire a diverse skill set, learning how to install and repair pipes that carry liquids or gases to and in businesses, homes, and factories.
Plumbers typically install pipes and fixtures, study blueprints and follow state and local building codes, inspect and test installed pipe systems and pipelines, and troubleshoot systems that are not working.
Working in partnership with Associated Builders & Contractors, students enrolled in ABC's Plumbing Apprenticeship Program complete a total of 8,000 hours of paid field work over a period of four years, while completing required coursework at HCC.
In tandem, apprentices can pursue Maryland State Plumbing journeyperson licensure.
Visit School Website

Address: 10901 Little Patuxent Parkway Columbia, MD 21044
---
Plumber Schools by City in Maryland
See all schools in Maryland >