Hartford is a modern, beautiful, and cheerful place to live and work in Connecticut.
The economic environment is amazing and it constantly provides excellent jobs and opportunities.
The schools are very high-quality and they will help you start a bright new future in no time.
Sponsored Listings
Plumbers annual average salary in Connecticut is $62,087 - ABOVE U.S. AVERAGE!
Porter and Chester Institute

About the School
At Porter and Chester Institute, the mission is to support committed students in achieving the technical and professional skills essential for their chosen career through industry-modeled, student-centered education and training.
It accomplishes this mission by following these core tenets of career education and training excellence deliver relevant content in a high quality learning environment, build a positive work atmosphere based on mutual respect, meet the employment needs of its students, area employers and the community at large, and promote professional growth.
Courses Offered
Porter and Chester Institute's experienced, qualified instructors provide the individual attention needed to practice the techniques and obtain the skills you'll be using each day in the plumbing field.
Plumbers install and repair water, drainage, gas, and other piping systems in homes, businesses, and factories.
The plumbing program takes just 12 months to finish and offers a very smart hands-on approach.
This program has been approved at the CT campuses for the 720 related instruction hours required for the Connecticut P-2 license.
Students must achieve a 75 or better in a course for the instruction hours to count toward their "related hours".
Candidates also need to accrue 8,000 hours of work in the field prior to being able to apply to sit for the licensing exam.
Students have the opportunity to earn their OSHA 30 certification.
The program will get you ready for any challenge and career opportunity you will get.
Visit School Website

Address: 56 Boston Ave, Bridgeport, CT 06610
Industrial Management Training Institute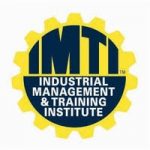 About the School
The Industrial Management & Training Institute is a coeducational technical school founded in 1985 as Electrical Educators.
IMTI is dedicated to giving men and women the best possible training and education in technical fields that will allow them to meet the job requirements of modern industry.
IMTI provides the most up to date courses available and teaches industry's methods through intensive classroom study and practical hands-on training.
IMTI has a primary mission to provide up-to-date professional training programs that will prepare its students for gainful employment or advancement in their chosen fields of technology.
Courses Offered
The Plumbing Technician Program is designed to give the technician the skills to install, fit, repair, and maintain residential, commercial, and industrial plumbing.
The student is taught to properly finish a job while maintaining the highest sanitary standards possible.
Throughout the program students will receive a combination of theory and practical "hand on" training.
Graduates of the Plumbing Technician program will have learned the necessary skills for an entry level apprenticeship position in residential, commercial, and industrial plumbing applications.
Many IMTI graduates complete the program to pursue self-employment as a plumbing contractor.
Connecticut graduates of IMTI often complete the program to pursue self employment as an Electrical Contractor.
Visit School Website

Address: 233 Mill St, Waterbury, CT 06706
Connecticut Technical Education and Career System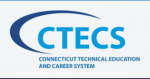 About the School
At the Connecticut Technical Education and Career System there are new and exciting educational experiences happening at each school.
Talented academic and technical teachers collaborate to develop applied and integrated lessons.
Its unique and rigorous curriculum prepares its graduates for immediate employment, entry into apprenticeship programs or admission into a two-or four-year college.
Courses Offered
Students enrolled in the CTECS Plumbing & Heating career program will obtain instruction and demonstrate skills and knowledge in construction safety, measuring and blueprint reading, calculations of plumbing & heating systems including; drainage fixture units, water supply fixture units, gas pipe sizing, as well as calculating heat loss for hydronic heating applications.
Students receive both on-site and off-campus jobsite learning opportunities.
Students are instructed upon the installation and repair of water, waste, gas as well as mechanical systems in both residential homes and commercial buildings.
Students receive up to 720 hours of instruction towards their P-2 apprenticeship upon successful completion of the program.
Students may be able to receive 1500 hours towards a career affiliated apprenticeship upon graduation or employer acceptance.
Visit School Website

Address: 39 Woodland Street, Hartford, CT 06105
---
Plumber Schools by City in Connecticut
See all schools in Connecticut >