Hot and bustling throughout the years, Phoenix & Mesa area is an excellent place to live.
The area has developed a stable and prosperous economy that offers great opportunities.
The schools and colleges in this area are amazing and they offer programs for everybody.
Sponsored Listings
Plumbers annual average salary in Arizona is $56,732 - ABOVE U.S. AVERAGE!
East Valley Institute of Technology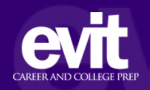 About the School
East Valley Institute of Technology seeks to change lives by loving its students and serving their communities with a career and college preparatory training experience that produces a qualified workforce, meeting the market-driven needs of business and industry.
Students successfully complete their EVIT experience with industry credentials, college credit and hands-on training, allowing them to become competitive in the global workforce.
Courses Offered
The plumbing program is one of the best in the vocational portfolio.
The plumbing service and repair technician program will provide individuals with technical understanding and skills development and integrates theory with practical experience.
Through the program, the student develops skills in piping techniques and procedures, plumbing and piping systems, residential and commercial system installations, blueprint reading and isometric interpretation.
The program lasts for 2 to 4 semesters and you need to have 6 high school credits and a GPA of 2.0 to enroll.
Visit School Website

Address: 1601 W Main St, Mesa, AZ, 85201
Mesa Community College

About the School
Mesa Community College creates an inclusive and vibrant learning community where everyone is supported to achieve success.
It seeks to make a positive difference in the lives of its students, communities, and each other by being inclusive, practicing kindness, cultivating meaningful relationships, and promoting active citizenship and civic engagement.
As leaders at the college and in their communities, it behaves boldly in the face of challenges as it sets high expectations, explores new approaches, and holds ourselves accountable through data and transparency.
The college cultivates an adaptable learning environment that welcomes all to experiment, make mistakes, build skills, and grow.
Courses Offered
The Certificate of Completion in Construction Trades in Plumbing is designed to provide knowledge safety and skills in the plumbing construction trade.
This program is an introduction to common construction skills to include the following:
Safety codes
Construction drawings
Tools and fixtures
Pipes and fittings
Drain, waste, and vent systems
Water distribution systems
You will learn the following:
Use, maintain and secure materials, tools and equipment according to professional standards.
Maintain the work space according to professional standards.
Perform calculations needed for the plumbing trade.
Install, maintain, and repair plumbing systems using appropriate codes and tools.
Students can seek employment as plumbing technicians on residential and commercial job sites.
Successful completion of this certificate may lead to employment in a variety of different occupations and industries.
Visit School Website

Address: 1833 West Southern Ave Mesa, AZ 85202
National Technical Institute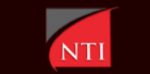 About the School
National Technical Institute in Phoenix gives students hands-on, real-life training that they can use to start a great career.
Its programs are laser-focused on teaching students not just the facts, but the tricks of the trade and the hands-on practical knowledge you need to hit the ground running as soon as you graduate.
The institute aims to produce problem solving, creative thinking graduates who possess industry-standard knowledge and skills that prepare them for a promising career.
Courses Offered
NTI's plumbing school in Phoenix provides the best plumbing training program to fast-track a successful career in the plumbing industry through contractor driven curriculum.
In as little as 12 weeks, it offers students a diversified program that guides them through the process of becoming a plumbing technician.
Its classes will cover subjects such as plumbing fundamentals, mathematics, blueprint reading, waste systems, water supply systems, finish and advanced plumbing.
Upon successful completion of the 12-16 week program, students are equipped with both the technical knowledge and positive work habits to succeed in this growing field.
Visit School Website

Address: 3660 E Wier Ave Phoenix, AZ 85040
---
Plumber Schools by City in Arizona
See all schools in Arizona >